Interested in learning about faith formation?
Faith Formation Classes at St. Catherine's Addison
Regular Faith Formation and Sacramental classes for children in Kindergarten through Confirmation will begin at St. Catherine's Church on Sunday, September 17, 2023, at 10:00, most Sundays.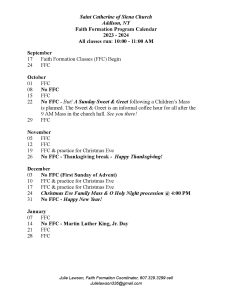 For Faith Formation Classes at St. Stanislaus in Bradford please contact Sherry Sanford at [email protected] or call her at 607-368-5410.
Sign up and registration materials are available in the back of the church. If interested in enrolling your child, volunteering, or simply finding out more information about our program, please sign up and Julie Lawson will be in touch.
Thank You!
For catechism classes or the Rite of Christian Initiation for Adults (RCIA), contact our office at:
Parish Office & St Catherine's of Siena
51 Maple Street
Addison, NY 14801
(607) 359-2115
[email protected]
The following is from Deacon Dave LaFortune's August 22, 2022 Homily, and it shows you how to sign up for FORMED–a spectacular resource to learn more about our faith.
Learning About our Faith—FORMED!
I'd like to shift our focus to the Gospel acclamation before today's Gospel. The acclamation was from the Gospel of Matthew, Chapter 11, Verse 29. The second half of that verse stated, "learn from me, for I am meek and humble of heart."
My friends, we are being invited by Jesus to follow His example, to be meek and humble of heart in all that we do. We're also being invited to "learn"—to learn from Jesus about who Jesus is, who God is, who the Holy Spirit is, to learn about the Church, and to learn whom we are called to be as disciples of Jesus Christ.
How do we learn about our Faith?
One way is to take time every day to read from Sacred Scripture. We can also learn about our faith by reading The Catechism of the Catholic Church. Hopefully, we also learn about our Faith from the homilies we hear when we attend Mass.
Today, I would like to focus on another opportunity that is available to all of us to learn more about our Faith. I want to re-introduce you to FORMED, FORMED is an on-line platform that provides wonderful content to support the religious education and faith formation for all of our parishioners. By signing up for FORMED, you'll have easy access to all the material on FORMED's website to support your own faith journey and that of your family members.
FORMED is specifically designed to help everyone learn about our Faith and to help us grow closer to Jesus Christ and His Church.
Now, you might remember that I originally introduced FORMED to the parish back in March, during the Lenten season. At that time, I asked everyone to sign up for FORMED. Many parishioners did sign up, but I suspect that many did not.
So, I want to give everyone an opportunity to sign up! All you need is your cell phone. To gain access to all of FORMED's content, follow these simple steps: take out your cell phone, go to your browser search engine (I always go to Google) and enter the following information:
Go to FORMED.org/signup
Enter our parish zip code, which is 14801. (you will then see the name of our parish)
Click on the name of our parish.
Enter your name and your email.
You'll then see the main page for FORMED open up!
Next, it's really easy to sign up!
Once you have a FORMED account, all you need to do to get on is to visit FORMED.org. Click Sign Up, enter your email. Then click the link in your email and you will be on the FORMED on-line platform.
Some of the series that I've enjoyed watching include: PRESENCE: The Mystery of the Eucharist; Symbolon: The Catholic Faith Explained; The Search: Understanding the Meaning of Life.
You can also watch a number of series on the Holy Spirit as well as on our Blessed Mother. As one of our parishioners recently wrote about the series on the Blessed Mother: "It was FANTASTIC! It made all the connections—from the Old Testament to the Gospels to the Book of Revelation–explaining how the Church knows what it knows and believes about Mary. FORMED is such a great resource!"
If you want to grow and learn more about your Faith and about your Church, please sign up and use the FORMED online platform. It is really easy to use! Sign up today! You'll be glad you did!!
In the name of the Father, and the Son, and the Holy Spirit. Amen.