Our Mission
We are a Catholic Community of faith united in our Love for Jesus Christ. We strive to maintain and carry the message of hope and salvation to others through our works of evangelization and examples of sacramental life.
Our Vision
We will promote a stable Parish with a vibrant, spiritually nourishing, learning environment to grow ourselves and others as disciples of Christ.
Pastor:  Reverend Patrick Connor
Deacons: Deacon Douglas Farwell, Deacon David LaFortune
Christmas Mass Schedule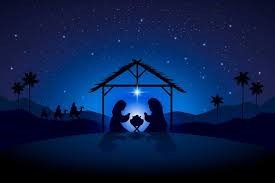 Christmas Eve, December 24, 2023
4:00 p.m. Saint Catherine's Christmas Pageant
6:00 p.m. Saint Stanislaus'
Christmas Day, December 25, 2023
10:00 a.m. Saint Joseph's
Catholic Ministries Appeal 2023-24
Please consider helping our parish makes its goal!
Note: when you click the link above, you'll go to the Diocese website.
Our Strategic Plan.
Regular Parish Mass Schedule
MASS SCHEDULE FOR ST. CATHERINE OF SIENNA
Sunday:  9:00 a.m.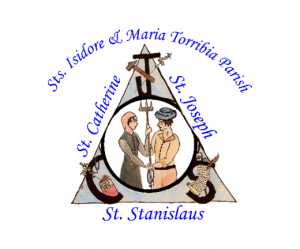 Tuesday: 9:00 a.m.
Saturday: 6:00 p.m.
MASS SCHEDULE FOR ST. STANISLAUS, BISHOP & MARTYR
Sunday: 11:00 a.m.
Friday: 5:30 p.m.
MASS SCHEDULE FOR ST. JOSEPH THE CARPENTER
Monday: 5:30 p.m.
Saturday:  4:00 p.m.
---
Parish E-mail Sign Up!
Want to get the latest news and inspirational messages from our Parish?  Just click the link below to sign up for our Parish e-mail list!
---