We are a Catholic Community of faith united in our Love for Jesus Christ. We strive to maintain and carry the message of hope and salvation to others through our works of evangelization and examples of sacramental life.
Pastor:  Reverend Patrick Connor
Deacons: Deacon Douglas Farwell, Deacon David LaFortune.
CHRISTMAS MASS SIGN UP
Due to the pandemic's social distancing regulations, seating will be limited. Please take time after Masses during Advent to sign up for the Christmas Eve or Christmas Day Masses on the list found at the back of our churches.
If you don't attend Mass during Advent and cannot sign up, please call the office at 607-359-2115 to reserve your seating. 
The ushers at all Christmas Masses will seat those who have signed up.
Please visit this page and Sts. Isidore & Maria Facebook page for updates as we get closer to Christmas.
Thank you!
Holiday Mass Schedule
Thanksgiving Day – Thursday, Nov. 26, 2020
9am – St. Joe's
Christmas Eve – Thursday, Dec. 24,2020
4pm – St. Catherine
6:30pm – St. Stan's
Christmas Day – Friday, Dec. 25, 2020
10am – St. Joe's
Weekend Masses:
 Saturday, Dec. 26, 20220
4pm – St. Joe's
Sunday, Dec. 27, 2020
9am – St. Catherine
11am – St. Stan's
New Year's Eve – Thursday, Dec.31, 2020
5pm – St. Stan's
New Year's Day – Friday, Jan. 1, 2021
10am – St. Catherine
Donations:
Thank you for your continued support!  Please go here to donate online.
Volunteers Needed for Parish Fund Raising Committee
One of our intervention goals, formulated from our recommendation to the Bishop, was to form a Parish Fundraising Committee. To achieve this goal, we need volunteers willing to serve on this committee. We're looking for individuals from all three churches to take part in this endeavor.
If you're willing to serve in this capacity, please contact Mark Houck at (607) 592-7611 or houckmarcus@aol.com.
---
When you buy online at Amazon, please be sure to shop Amazon
Smile.
Support our parish when you shop on Amazon.com. Shop with a Smile at smile.amazon.com/ch/27-3050309, and Amazon donates money to Our Parish.  Look for the "Catholic Parish of Saints Isidore and Maria Torribia Steuben" on Amazon.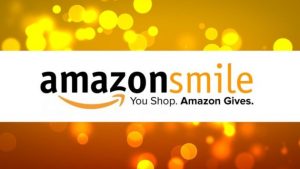 Friday Prayer
Saint Catherine's will continue to be open this Friday, June 26, from noon to 3 p.m., for private prayer.
---