We are a Catholic Community of faith united in our Love for Jesus Christ. We strive to maintain and carry the message of hope and salvation to others through our works of evangelization and examples of sacramental life.
Pasto

r:  Reverend Patrick Connor
Deacons: Deacon Douglas Farwell, Deacon David LaFortune.
A Fond Farewell to Father Erb from Father Pat
Today I said goodbye to a good friend, Father Francis Erb. I presided at his funeral Mass, as he had requested me to do. He was a retired priest who helped celebrate Masses in my parish, Ss. Isidore and Maria Torribia Parish, until health problems prevented him from saying any more.
He was 91 and was a priest of this Diocese of Rochester for 66 years. He once had a hobby of flying airplanes. He had gotten his license and joined a club and used to fly single engine planes for recreation until he had to give it up due to age and health issues. Now he is up there high above the clouds, not in a plane, but walking in the Kingdom of Heaven, gazing on the Face of God and filled with bliss. May he rest in peace, and pray for us.
We love you, Fr. Erb! 🙏🙏🙏♥️♥️♥️

In Memory of Father Erb from Father Pat
This morning in Morning Prayer I prayed this Psalm 63 and thought of Fr. Erb saying it and living it. The picture below is him saying one of his last Masses.
As you read this Psalm prayerfully, imagine Fr. Erb praying it with you.
Pray for his Peace  of Soul as he looks now at the Face of God forever.
O God, You are my God,
it is You I seek!
For you my body yearns; 
for you my soul thirsts,
In a land parched, lifeless. and without water.
I look to You in the sanctuary 
to see Your Power and Glory.
For Your Love is better than life;
my lips shall ever praise You!
I will bless You as long as I live;
I will lift up my hands, calling on Your Name.
My soul shall be satisfied as with choice food,  
with joyous lips my mouth shall praise You!
I think of You upon my bed, I remember You through the watches of the night.
You are indeed my Savior, and in the shadow of Your Wings I shout for joy.
My soul clings to You;
Your Right Hand holds me
— Psalm 63: 1-9
I must confess this brought a few tears to my eyes as I thought of our dear, departed friend. Rest in peace, Father Erb. We will always love ️ you. Pray for us  
Beginning to reopen our Churches!
Update: June 25, 2020
We're still on schedule to re-open (see Guidelines below), and NYS authorities have increased the occupancy capacity to 33%!
Update: June 21, 2020
We're very pleased to announce our parish will be open our churches for Mass beginning next weekend, June 27-28, following our regular weekend Mass schedule. We are still limited to 25% occupancy at this time.
Guidelines
We are doing everything we can to keep everyone safe, so while in the church, we ask that you follow these guidelines:
Masks are required to be worn while in the church.

Use hand sanitizers when entering the church.

Please maintain Social Distancing.

Avoid touching things while in the church.

If you're feeling sick, or have underlying health concerns, PLEASE

STAY HOME.

Recall Bishop Matano has given special dispensation from physically attending Mass, and we'll continue to live stream our Mass each weekend.
Volunteers
We need people to help with the sanitizing after each Mass.  If you're able to help, please call the parish office: (607) 359-2115.
Saint Catherine's will continue to be open this Friday, June 26, from noon to 3 p.m., for private prayer.
Welcome Back!
We're very excited that we are finally able to come together for Mass and looking forward to seeing those who are able to join us next weekend.
Father Pat and Deacons Doug and Dave
---
Update: June 18, 2020
Dear friends, we are happy to announce that we will be opening St Catherine's church for private prayer on Friday the 19th from noon to 3 p.m.
Please wear a mask and be sure to allow at least 6 feet between you and others that may be there for prayer. Also see additional instructions inside the Church.
---
Update: June 16, 2020
As you may have heard, Churches are allowed to open again at 25% of capacity. 
All churches in our Parish will open the weekend of June 27-28, following our regular Mass times.  More information regarding social distancing requirements will be forthcoming, 
We need volunteers from each Church site who would be willing to help with cleaning the church site after each Mass. If you would be willing to volunteer to help clean, please call the parish office: (607) 359-2115, or e-mail: ssimt@dor.org
---
Donations:
When you buy online at Amazon, please be sure to shop Amazon smile.
Support our parish when you shop on Amazon.com. Shop with a Smile at smile.amazon.com/ch/27-3050309, and Amazon donates money to Our Parish.  Look for the "Catholic Parish of Saints Isidore and Maria Torribia Steuben" on Amazon.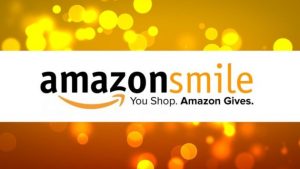 Parish Messages and Correspondence
"I am the vine; you are the branches. If you remain in me and I in you, you will bear much fruit… This is to my Father's glory, that you bear much fruit, showing yourselves to be my disciples."
– John 15:5,8

BRINGING JESUS TO YOU A Message from Fr Pat!
Direct link to the parish Bulletins!
A Message from Fr Pat
Jesus said, "Everything that the Father gives me will come to me, and I will not reject anyone who comes to me, because I came down from heaven not to do My own will but the will of the one who sent Me.  And this is the will of the One who sent Me, that I should not lose anything of what he gave me, but that I should raise it on the last day" (Jn 6: 37-40).
I WILL NOT REJECT ANYONE WHO COMES TO ME.  That is the story of the message of Christ's birth, the Incarnation, and it is the message of his Crucifixion and Resurrection, the Redemption, GOD WELCOMING US.  
DO YOU FEEL GOD'S WELCOME OF YOU?  And do you find our parish community a place of welcome, where you experience the presence and the love of God?  If not, what can we, what can I as you pastor do, to change that?
But it is really a gift you end up giving each other.  For when you show your faith in this way, it creates a stronger faith in those around you.  Then, our parish communities can begin to form specialized ministries to meet the needs of our people, so that all feel their needs are being met.  I wish you and your loved ones joy and peace.