We are a Catholic Community of faith united in our Love for Jesus Christ. We strive to maintain and carry the message of hope and salvation to others through our works of evangelization and examples of sacramental life.
Pastor:  Reverend Patrick Connor
Deacons: Deacon Douglas Farwell, Deacon David LaFortune.
SAINT JOSEPH THE CARPENTER, OUR PATRON
by Reverend Patrick L. Connor, Pastor



A Sign From Heaven
Per legend at the time when a husband was being chosen for Mary, the men who came to meet her parents had a staff in their hands, and they would come and go.
However, when Joseph came, something different happened. As shown in the first image from our church in Campbell, the staff he held suddenly blossomed with lilies. The parents took this as a sign from God that here was the one that God had chosen to be spouse of their daughter. The lily symbolizes purity, and Joseph was a man of purity.
Try, Try Again
The next images shows St. Joseph in his carpenter's shop with the Boy Jesus, showing Jesus how to work with wood. Two pictures are given her: one with Mary present, when Jesus is a young Child, and the other where Jesus is older, a teenager perhaps, alone with Joseph in the woodshop.
Both pictures depict Jesus as learning to become a carpenter!
Someone might argue that Jesus was Divine, He was God, and thus All-knowing!
Yes—true—but He was also human. "One like us in all things but sin," says St. Paul. So, Jesus "hid" His divinity, so to speak, and learned like us. He probably made mistakes and had to be patient with Himself.
A Model of Patience
Jesus learned patience from Joseph and Mary, who were patient with Him when Jesus perhaps made a mistake in carpentry. Perhaps Joseph can be a Model of Patience for us, too. We learn from our mistakes. Be patient! Learn to love ourselves as God loves us! That is what Joseph, Mary, and Jesus lived by in the carpenter shop and beyond!
Jesus the Carpenter Becomes Jesus The Teacher
When Jesus was grown, He followed His Father's call to go beyond the carpenter shop into the Public Ministry of proclaiming the Kingdom of God. Jesus didn't do this by just doing a lot of talking, but He worked closely with His Apostles.
They became so close that they formed a family. Jesus loved them although they were not perfect.
It was like being back in the carpenter shop as shop, where Jesus was Joseph, and the Apostles the young Boy Jesus, learning from His mistakes made working with the wood. When the Apostles made a mistake—like Peter when Jesus told him, Get behind me, Satan. You are a stumbling block to Me!—Jesus didn't tell him to leave, or that He was done with Peter.
No, Jesus never stopped loving Peter even with Peter's faults and sins. Rather, Jesus used these times as "teachable moments" and helped Peter to grow in knowing and following the Kingdom of God by following Jesus.
Jesus treated all His Apostles and all who came to him this way. He loved them, showing compassion and mercy.
Jesus,  The Lamb of God
This is why the picture of Jesus the Good Shepherd so beautifully completes the story of St. Joseph the Carpenter. Joseph had created many beautiful, handmade pieces of wooden objects in his day.
But another object of his creation was the Boy Jesus grown to a Man, who had some of the qualities and character of St. Joseph. If the lily had blossomed for Joseph, think how it would blossom for Jesus, the most pure and innocent Lamb of God! How fitting in this picture, the Lamb of God holding a lamb, so innocent and loving!
A Happy Death
Tradition says St. Joseph died a happy death in the arms of Jesus and Mary.  St. Joseph is thus known as the Patron of a Happy Death, so at the time of our death, we may be comforted by the Last Rites and Viaticum (Holy Communion).
Let's live each day as if it were our last and think of ourselves in the arms of Jesus as we place ourselves in His Mercy. Know we are loved, as Jesus knew the love of Joseph and Mary, who likewise knew Jesus was God's love from Heaven!
VOLUNTEERS NEEDED FOR PARISH FUND RAISING COMMITTEE!
One of our intervention goals, formulated from our recommendation to the Bishop, was to form a Parish Fundraising Committee.
In order to achieve this goal, we need volunteers willing to serve on this committee.
We're looking for individuals from all three churches to take part in this endeavor.
If you're willing to serve in this capacity, please contact Mark Houck at (607) 592-7611 or houckmarcus@aol.com by October 15, 2020.
Volunteers
We need people to help with the sanitizing after each Mass.  If you're able to help, please call the parish office: (607) 359-2115.
Donations:
When you buy online at Amazon, please be sure to shop Amazon Smile.
Support our parish when you shop on Amazon.com. Shop with a Smile at smile.amazon.com/ch/27-3050309, and Amazon donates money to Our Parish.  Look for the "Catholic Parish of Saints Isidore and Maria Torribia Steuben" on Amazon.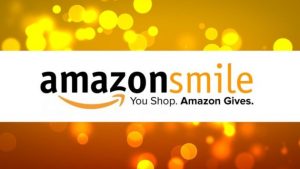 Friday Prayer
Saint Catherine's will continue to be open this Friday, June 26, from noon to 3 p.m., for private prayer.
---