We are a Catholic Community of faith united in our Love for Jesus Christ. We strive to maintain and carry the message of hope and salvation to others through our works of evangelization and examples of sacramental life.
Pastor:  Reverend Patrick Connor
Deacons: Deacon Douglas Farwell, Deacon David LaFortune
---
Saint Stan's in the News!
Saint Stanislaus and our country's flag were recently featured in the Catholic Courier!  Check out the entire article as Flag Day on June 14th and Independence Day on July 4th near!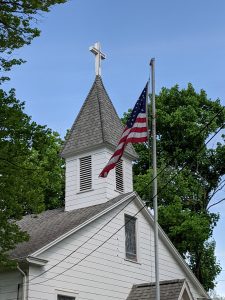 Parish Donations:
---
When you buy online at Amazon, please be sure to shop Amazon
Smile.
Amazon Prime Days:  June 21-22, 2021

Support our parish when you shop on Amazon.com. Shop with a Smile at:
and Amazon donates money to Our Parish!
Look for the "Catholic Parish of Saints Isidore and Maria Torribia Steuben" on Amazon.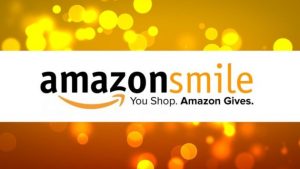 Catholic Ministries Appeal (CMA) 2020-2021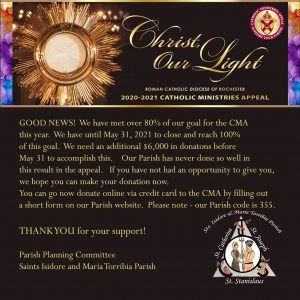 As noted above, you can donate online via credit card to the CMA by filling out a short form.  Note: our Parish code is 355, or you can select our Parish from a drop down menu.