We are a Catholic Community of faith united in our Love for Jesus Christ. We strive to maintain and carry the message of hope and salvation to others through our works of evangelization and examples of sacramental life.
Pastor:  Reverend Patrick Connor
Deacons: Deacon Douglas Farwell, Deacon David LaFortune.
The Second Sunday of Lent, February 28, 2021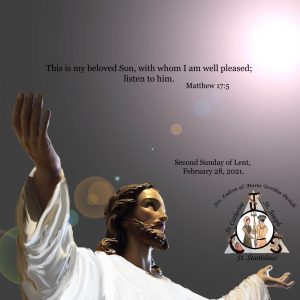 STATIONS OF THE CROSS. 
The Stations will be prayed 15 minutes before each of our regular weekday Masses in Lent.
Also, Stations will be prayed at St. Catherine's Church in Addison at 6:00 p.m. with Exposition and Adoration to follow, during the Fridays of Lent.  You are welcome to attend in person or by following the live stream on Facebook.   Night Prayer (Compline) from the Divine Office will be prayed during Adoration.
MORNING PRAYER. 
Deacon Doug will hold  Morning Prayer (Lauds) from the Divine Office Saturdays of Lent at St. Catherine's Church at 9:00am.  All are welcome to attend in person at church or by live stream on Facebook.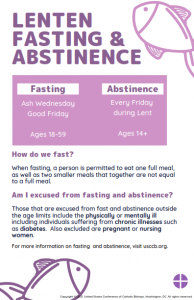 Catholic Ministries Appeal 2020-2021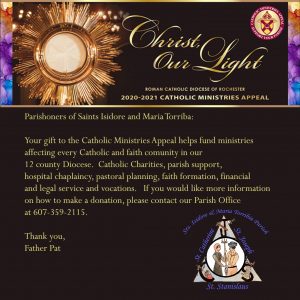 ---
Donations:
Thank you for your continued support!  Please donate here online.
---
When you buy online at Amazon, please be sure to shop Amazon
Smile.
Support our parish when you shop on Amazon.com. Shop with a Smile at smile.amazon.com/ch/27-3050309, and Amazon donates money to Our Parish. 
Look for the "Catholic Parish of Saints Isidore and Maria Torribia Steuben" on Amazon.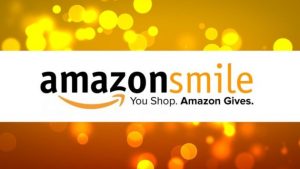 Volunteers Needed for Parish Fundraising Committee
One of our intervention goals, formulated from our recommendation to the Bishop, was to form a Parish Fundraising Committee. To achieve our goal, we need volunteers to serve on this committee.
Currently, we have parishioners from Saint Catherine's and Saint Stan's, and still looking for 2-3 individuals from Saint Joe's.
If you're willing to serve in this capacity, please contact Mark Houck at (607) 592-7611 or houckmarcus@aol.com.
---
Saint Catherine's will continue to be open Fridays from noon to 3 p.m. for private prayer.
---