Dec 2020
Homily for the Third Sunday of Advent (Year B), December 12-13, 2020
Homilist: Deacon Dave LaFortune
 We call this third Sunday of Advent "Gaudete Sunday" because on this Sunday, the Church reflects upon Christian joy. Gaudete comes from the Latin for "rejoice."
"Rejoice!" St. Paul uses this word 22 times in his letters—telling us the same as he told the Thessalonians, Philippians, Romans, Galatians, Corinthians, and Colossians—rejoice always, or gaudete semper!
Rejoice in hope, rejoice in suffering, obedience, and in the truth!
Rejoice that Christ is proclaimed!
Rejoice over repentance, when you're weak, and that the Lord is near!
If rejoicing is God's will, why do we often struggle to be joyful?
In our human weakness, we allow other things to dominate our attention, and these things rob us of joy. We let worries consume us: all our preoccupations, fears, and what-ifs. Our worries lead us to fall into ourselves—to fall into self-pity, which is inherently toxic to joy.
We count our misfortunes rather than our blessings. A focus on self leads to complaining about our current conditions and judging others. We see the glass as half empty and become prone to criticize rather than compliment. To discourage rather than encourage. These things suck the joy from our lives.
But the most fundamental threat to joy is relying on anything other than God for our happiness.
If we desire the material—e.g., money, prestige, advancement, the affection of others—while we may find brief moments of pleasure, these things are fleeting. We'll never find lasting joy. And if  we don't achieve what we hope for, then we won't ever be happy.
But even should we obtain these things, we still won't find true joy.
Real joy comes from God and Him alone. God, who created us purely out of love and made us in His image, always desires to be the center of our lives. When we try to push God to the fringes of our life, we're working against our own happiness.
Recognizing this, St. Paul describes a simple model for everlasting happiness—a three-legged stool, if you will:
Rejoice always

Never cease praying, and

Render constant thanks
These imperatives sum up the disciple's vocation. No matter who we are—lay person, religious, deacon or priest—and no matter what daily tasks we're responsible for, God's Will can be summarized in these three commands: rejoice, pray, and be thankful always.
Advent reminds us to focus on our efforts in each of these areas, because each manifests how faithful we are to God's Will, our discipleship, and our vocation.
We're called to rejoice in good times and bad, but how is this possible? Why are we called to do this?
The answer to both questions is Jesus Christ. We're called to do this because Jesus came to save us, loves us, and will give everything we need to overcome sin and live with Him in this world and the next.
As Mary said to Elizabeth during the first Advent—heard in today's Responsorial Psalm—our spirit rejoices in God our Savior, who looked on us in our lowliness and still accomplished great things for us.
God's desires our joyfulness because joy is the most tangible sign that we recognize His Marvelous Love and the clearest evidence of His Presence in our lives.
The first element: Joy!
Yet such joy among Catholics is often rarer than it should be.
Even at Mass, the expression on some faces can be as sour as waiting for the police officer to finish writing a traffic ticket. If we were really happy, deeply joyful, the world would beat down the doors of our churches to enter. It's this joy that Pope Francis speaks of in The Joy of the Gospel when he wrote: "The joy of the Gospel fills the hearts and lives of all who encounter Jesus. Those who accept His offer of salvation are set free from sin, sorrow, inner emptiness, and loneliness. With Christ, joy is constantly born anew."
This joy isn't some surface, giggly sort of thing, but a serenity coming from a deep, overflowing sense of God's love, embracing the fact that God loves us and dwells in us through the Sanctifying Grace we receive in the Sacraments and a trust and hope in His Divine Providence. To be joyful is God's will, so we can be certain He has given the grace to accomplish it if we only respond.
The second element: never cease praying
It's been said prayer is to the supernatural life what breathing is to natural life. We can't spend all day in the Church, but we can cultivate a constant mindfulness of God's presence and keep in mind how close to us He is at all times. We can offer everything we do over the course of the day to Him, striving to listen to what He is trying to tell us through the people we meet, and the events that occur. To remain in conversation with Him is God's will, so again, we can be certain He has given us the graces to accomplish this if we but respond.
The third element: rendering constant thanks
Perhaps the most important element of what we're called to is givinh constant thanks. This third element unites the first two. It springs from a fundamental recognition that everything we have is a gift from God—our very life, vocations, families, friends, and even our crosses—a genuine realization filling us with the desire to make the constant act of thanks to God.
While we may be inclined to complain about the crosses, difficulties, and disappointments, we're called to see these are opportunities to break free from a disordered love of self so we might fully see all the gifts God continues to give. God's Will is for us to realize just how much He has given us and to render constant thanks, so we trust He has already given the graces to accomplish it . . . if we but respond to them.
To rejoice always, never cease to pray, and constantly give thanks.
Deep down , we clearly aspire to such a life, which is the fullness of Christian life. This Advent is the time to allow the Lord in, so we might live that life.
At this Mass, we have the perfect chance to begin anew.
We're about to have the privilege of privileges: receiving the very flesh and blood of the Son of God within us. What could be a greater blessing? This is the greatest prayer ever made and the greatest sign of God's Providence.
If God did not spare his own Son, but handed Him over for us all, how will He not also give us everything else along with Christ?
Therefore, let us rejoice, my friends, in Christ, as we "await the blessed hope and the coming of our Savior, Jesus Christ."
Amen!
Nov 2020
Homily for November 29, 2020
(First Sunday of Advent – Cycle B)
Homilist: Fr. Patrick L. Connor
Teachable Moments
Jesus says in today's Gospel, "Be watchful! Be alert! You do not know when the time will come." He is referring here to the end times.
This reminds me of a story about Saint Francis of Assisi. One day, St. Francis was at the friary, tending the garden there by hoeing the flowerbed. Suddenly at the front door, there was a loud, frantic knocking. One of the brothers answered the door where he discovered a man who was very agitated and insisted on seeing Brother Francis, who by then was known to be a very pious, holy man.
At first the brother hesitated but then agreed and led the distraught man through the house to where Brother Francis was hoeing.
The man went to St. Francis and began to talk excitedly, saying, "Brother Francis! Brother Francis! Haven't you heard the news? The world is going to end any day now! What are you going to do? I'm so afraid, Brother Francis. Aren't you?"
At first, St. Francis just kept hoeing, as if ignoring the distraught man. Suddenly, St. Francis stopped and looked at the man with a kind, concerned look. Then, he smiled and said, "My friend, if today the world ends, you know what I would do?" St. Francis held up his hoe with a smile and continued. "If Jesus comes to judge the world, I would keep hoeing!"
St. Francis turned and went back to tending the garden as the other brother led the man away.
This is what might be called a teachable moment.
St. Francis wasn't trying to be disrespectful, or say that if Jesus came, he would ignore Him. No, far from it. Rather, St. Francis was saying the best way to prepare for the future coming of Jesus is to live in the present moment, making Him a part of it. Namely, do everything for His Sake and His Love.
When you offer every act to God, with God, and in God, then His presence will fill all you do with His Grace, Power, and Peace. Then, you'll be ready to welcome Him when He comes in glory! We also welcome Him when He comes to us in the poor, the suffering, the needy, the ordinary, the simple, yes, even ourselves.
In other words, you must see God where perhaps others were blind to Him. This insight gives you the ability to praise and thank Him and to always be aware of His presence.
This is why St. Francis kept hoeing even with the possibility of the coming of Christ the King, because Francis was doing this simple act for the sake of the King of Heaven. St. Francis was ready to welcome the Lord of Heaven, for St. Francis saw the Lord in the humble garden he tended.
The Journey Begins
What about you and me? Here we are in the beginning of Advent. Our Responsorial Psalm refrain said: "Lord, make us turn to you, let us see your face and we shall be saved."
Advent is a time of moving from the darkness into the light. We light the first candle of our Advent Wreath to emphasize The Light has to come into the world. Jesus as Emmanuel—the name which means 'God with us'—comes into the world at Christmas. The Light of the World coming into a world darkened by sin. So, our first candle reminds us we are beginning this journey.
We turn from darkness to light. Yet, this isn't something we do of our own power, but is a gift of God's Grace. We rely on the Lord's help. That's why the Psalm rings so true: "Lord, make us turn to you." Of course, God won't force us to turn to Him, so our turning to Him is more our cooperation with the grace He bestows upon us. It's a gift He gives us, and we, with our free will, accept the gift; in so accepting, we receive life and light to move from darkness to the Light, who is Jesus.
How fitting at Christmas there are so many lights displayed. All a symbol and sign of the True Light, who comes into the world—not just the world but into our hearts. This is where the rest of that Psalm refrain takes on such meaning: "Let us see Your Face, and we shall be saved!"
When Did We See You, Lord?
To see the face of God is what our Catholic theology calls the "beatific vision." It's the joy of the Blessed in Heaven. In the second Eucharistic Prayer of the Mass—when we remember the dead—the Church prays, "Welcome them into the light of Your Face." This is the ultimate reward: for those so like Christ, they are welcomed into Heaven to see the God's face in His glory because they saw Christ's face in the suffering and loved Christ in them.
We will never see God's face in Heaven if we do not see His face in the suffering and poor and love Him through loving them here on Earth.
Perhaps the Psalm's refrain—"Let us see Your Face, and we shall be saved"—isn't just about the beatific vision of Heaven, but asking God to help us see His face here on Earth in the least of His brothers and sisters, namely the poor, so that by living lives of love and being the hands and heart of Jesus, we will be ready to welcome the Lord when He comes for us—whether in our personal death or in his glory at the end of time.
Out of the Darkness
The first line of the Peace Prayer of Saint Francis reads: "Lord, make me an instrument of your peace." If we live by this prayer, then we fulfill the words of Saint Paul in today's Letter to the Corinthians when he said: "So that you are not lacking in any spiritual gift as you wait for the revelation of our Lord Jesus Christ. He will keep you firm to the end, irreproachable on the day of our Lord Jesus Christ."
My friends, this miracle of grace is His work in us and His gift to us. All we need do is accept it and cooperate.
It begins here at this Holy Altar and in the Communion we share. As you receive Him into your heart today, pray this Light that has come into the world will help lead you out of darkness into His wonderful Light and Joy!
Homily for Our Lord Jesus Christ, King of the Universe, 34th Sunday in Ordinary Time, Year A (Ezekiel 34:11-12, 15-17, 1 Corinthians 15:20-26, Matthew 25:31-46)
Homilist: Deacon Dave LaFortune
When Did We See You, Lord?
Years ago, I went to visit an old aunt. During the visit, she pulled out a photo album with many old pictures, and she pointed at some photos and asked, "Who is that?"
I didn't know.
She explained, "That was your father at the age of eight."  Then she pointed to another, and again I didn't know.
"That was your Uncle Herman."
Then to another, and this one I did recognize!
This went on for a while. It was easy to recognize some but not others.
In the Gospel today, we have something like that. Jesus tells one group in the judgment scene that even though they didn't recognize Him in those they helped, as they helped the least among us,  Jesus regarded that kindness done to Himself. To the other group, because they never helped those in need, had judged themselves unworthy of eternal life.
It's like that with us, isn't it? We easily recognize Jesus in some—like those we get on well with—but not so much in those who hurt us, live what we consider bad lives, poor people who make constant demands on us, etc. It's much more difficult to see Jesus in them, isn't it?
At least, it is for me.
Mother Teresa, also known as St. Teresa of Calcutta, taught "the five-finger Gospel" based on today's passage that she loved so much. I saw a video once of Mother Teresa holding a man's hand, palm up, and starting with the thumb, she said, "You. Did. It. To. Me." Mother Teresa emphasized you don't need to go to Calcutta to practice the five-finger Gospel.
On the road to Damascus, Saul—or St. Paul as he later became known—was on his way to persecute Christians. Jesus suddenly appeared. As Saul fell to the ground, he heard, "Saul, Saul, why are your persecuting me?" Jesus didn't say why are you persecuting my followers. Jesus clearly identifies what was being done to others as being done to Himself, especially to the least among us.
We Must Practice What He Preached
 Jesus' preaching started in Matthew, Chapter 5– the Beatitudes–which were addressed to those who would follow him, reminding them (and us today) of what is essential conduct for His disciples. Jesus reminded them often that His Kingdom is not a one of power but service.
Jesus was very conscious of the needs of sinners, prostitutes, the lepers—the least in the society of His time. In today's Gospel, Jesus didn't ask how many times people went to the synagogue, or how often they prayed. Will He ask us how many Masses we attended or rosaries said? These are very good things to do, of course, as they give us the strength to serve others. But do we really help others?
To illustrate this reality in a very dramatic way, Jesus knelt and washed the feet of His disciples, Imagine God kneeling before me washing my feet! Imagine God kneeling before you and washing your feet!
But then He asks you and me to do likewise.
We have people near us who are hungry, imprisoned, or ill. Even those who comes across angry and sullen often have the greatest need. We must help them all.
Remember what Jesus said: you did it to Me.
At the end of Mass, we hear the words, 'Go, the Mass is ended."
But go and do . . . what?  
Surely the answer to this question is serve others. If our Mass doesn't lead us to this, then what value is in going out there? Maybe the others—the least among us—are members of our family—someone close to us—a wayward son, pregnant unmarried daughter, drug addict, an unemployed friend in need, etc.
Today's text tells us that in serving those in need, we serve Christ directly.
It Begins Today
Finally, we're reminded that eternal life begins now. We choose our future in eternity by how we treat others today. God won't condemn us: We will have made our own decision, depending on how we treat one another, especially the least among us.
Paradoxically, the more we focus on helping others, the more happiness and peace we will have, starting now. Jesus knew this, so he was teaching us a powerful lesson. Focus on your own happiness and needs, and you'll never be happy, now or later. Focus on serving others as well as taking care of yourself, and you will be happy and at peace now and in the life to come.
I want to conclude my homily today with this prayer:
Lord, thank you for reminding us in today's Gospel of the essentials, of what it means to be Your disciple. You said once, 'It is not those who say, "Lord who will enter the kingdom of God, but those who do the will of my Father in heaven." This is far from easy, Lord, so please give us your powerful Holy Spirit to put this into practice now.
 Amen!
Homily for November 7/8, 2020 (32nd Sunday in Ordinary Time)
Homilist: Fr. Patrick L. Connor
Be Alert!
"O God, you are my God, whom I seek."
These opening words from today's Responsorial Psalm help set the tone for our readings. Namely, seeking God, or even, God seeking us.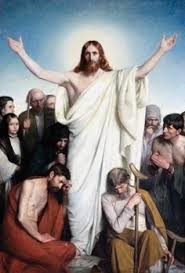 In today's Gospel, Jesus tells the story about the virgins waiting for their master's return from a wedding. Their role is stay awake and be ready. You might say their Master is seeking something—even seeking them to be watchful, awake, and ready for Him to return.
Be Not Afraid
This seeking requires being alert. In these days of anxiety, we tend to get distracted by our fears and exhausted from the burdens of our worries. Those inner voices are full of "what ifs"—what if this happens, or what if that happens—that can so preoccupy our minds that we get very easily distracted and don't pay attention. We tend to live in the future instead of the here-and-now where God calls us to be. Thus, we become full of fear.
I once heard someone say the letters of the word fear, f-e-a-r, spell out the phrase: "Future-Events-Appearing-Real." That sure speaks to my inner reality—not just in what might be called my 'stinkin' thinkin'—but in my lack of faith in God, of which fear is also a part.
I remember the familiar scene of St. Peter trying to talk on water toward Jesus on the sea—which St. Peter did as long as he kept looking at Jesus, who also walked on the water toward St. Peter. When all of a sudden, a strong storm blew up creating big waves, St. Peter grew afraid and took his eyes off Jesus to focus on the storm. St. Peter began to sink to his neck and cried out for Jesus to save him, which Jesus did by taking St. Peter's hand, and miraculously, they were suddenly on shore, safe, and dry.
St. Peter learned a lesson about trust, and his love for Jesus grew stronger. That is why in the midst of these trying times it is so important to renew our trust in Jesus and proclaim to Him our love for Him.
Be Like the Saints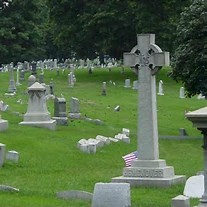 Here we are in November, the month of All Saints and All Souls. Last weekend, we celebrated the Feast of All Saints, and Deacon Dave gave a stirring Homily about the challenge of becoming a saint. I heard it four times, and each time, I heard something different to nourish my soul and help me in my spiritual journey.
I liked his reference to the Feast as a "dare" for us to become saints. I also liked how he said saints were made and not born, and every saint had their own sinfulness to overcome. Like us, they struggled like we do, so we're in good company. If we persevere with the love of God, someday we'll get our halos and be in the saints' company in the Kingdom of Heaven.
As it said in the closing prayer of the Mass for All Saints: "As we adore you, O God, who alone are holy and wonderful in all your saints, we implore Your Grace, so that coming to perfect holiness in the fullness of Your Love, we may pass from this Pilgrim Table to the banquet of our heavenly homeland."
I like the phrase, "coming to perfect holiness." It suggests that while in this body on Earth, we are yet imperfect and struggling with our weaknesses and sins. Yet God doesn't give up on us or abandon us. As the saying goes, "God hates the sin but loves the sinner." This is why we can live in hope: because God loves us and never tells us to leave, or that He is fed up with us.
He is the Good Shepherd, always seeking the lost sheep. That is why I like the line from today's Psalm: "For your kindness is a greater good than life."
An Image of Kindness and Compassion is Needed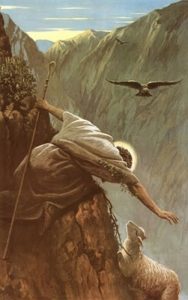 What does that say to you? It suggests to me that if we have a God who is not kind, it doesn't make life worth living at all! There are some people who form in their minds just such an image of God: a hateful, angry, vengeful, wrathful god, who would just as soon hold their feet to the fire in punishment for their sins with delight!
This is not my image of God, nor do I believe it's the image of Jesus. Nor is it the image of God which I think would draw people closer to Him.
In fact, such an outlook would make people hate and resent their lives, and perhaps the world they live in. In other words, if our image of God is not of kindness and compassion, then we won't be a people of kindness and compassion either. Maybe the violence and hatred in our world might have something to do with the mental images people have of God. Maybe we need to look more at the image of Jesus on the Cross, who died praying for his enemies when he said, "Father, forgive them, for they know not what they do."
Perhaps forgiveness is our path to holiness, and as we remember those who are remembered in this month of All Souls, maybe we also have some forgiving to do as well. Maybe someone died with whom you had a falling out, and you never had a chance to be reconciled with that person. Or maybe they died without you being more caring to them like you wanted to be.
Our Wake-Up Call
You need to forgive yourself; they have from their place in heaven. Holiness is about being awake and alert, and one of the first ways of waking up is being forgiving of others, including yourself. Let God show you who you may need to forgive. Pray for this grace. You cannot always approach a person to ask forgiveness—especially if it were to injure them or others in the process.
Perhaps this is the place to wake up and become alert—here at this Holy Altar where we receive Jesus in Holy Communion. Let us treasure this gift and pray as we receive Him into our hearts today.
Let's further pray that He molds us into his disciples—ready to welcome Him when He comes to us in the sufferings of our brothers and sisters; then someday, He may welcome us into His glorious coming as He acknowledges us as one of His own and enter into His Kingdom among all the Blessed of Heaven.
Forever and ever. Amen.
The Solemnity of All Saints October 31 – November 1, 2020            
Homilist: Deacon Dave LaFortune
While politics too often divides . . .
The presidential election cycle is finally coming to an end on Tuesday, and I'm very grateful for that. I normally avoid talking about politics. Too often, I find politics divides rather than unites.
 I know family members who disagree politically.  Best friends who find themselves on opposite sides of a political issue.
 Too often politics divides rather than unites.
 Compelled by the upcoming election, I pray everyone will take seriously the responsibility to vote. Some have already voted either by mail or in person. For those who haven't yet voted, I urge you to please vote.
 Christ Unifies
As an ordained permanent deacon of the Church, I'll never tell you which candidate you should vote for. I will, however, ask you to allow all the Catholic church's teachings, and especially the teachings of Jesus Christ as found in our Sacred Scriptures, to help inform your vote. Jesus Christ's overall message unites, calls us to love God and others, and challenges each to be the disciple God created us to be.
 As we celebrate the feast of All Saints, let us reflect on today's Gospel, and what it teaches us to be a follower of Jesus Christ.
 What it means to be a saint
Today's gospel, the Beatitudes, may be one of the most familiar in all scripture. Its litany of what it means to be "blessed" can be seen as the ultimate blueprint for living the Christian life. In the context of today's feast, it tells us: this is how you become a saint.
But do we really understand what that means?
As we mark this All Saints Day, it's tempting to literally put saints on a pedestal. Just look around this church. We see saints in stained glass windows. They are plaster figures we put on a shelf and decorate with flowers. We collect them in holy cards and venerate them in icons.
But to think that way reduces the saints to something merely decorative and risks making this feast seem unnecessary.
My friends, this feast day is necessary.
 We need to hear what this feast says to us. It is a summons, a call, a challenge to every one of us here (and those watching via livestreaming). 
No one is born a saint
Looked at another way: All Saints Day is nothing less than a dare. This feast says to us: dare to be more. Dare to be a saint!
Some may hear that and laugh. Sainthood is a noble ambition, an ideal, but is it something we can realistically expect to attain? The short answer is yes.
The great truth about saints—something so easily forgotten—is that they were just like us. Flesh and blood. Strength and weakness. They were people with appetites and longings, ambitions, disappointments, vanities, and eccentricities. They were sinners—just like us.
That was how they began. But that's not their whole story.
The simple but reassuring fact is nobody is born a saint. It's something you have to become.
Sometimes, those who become saints aren't who'd we expect
Consider St. Margaret of Cortona. As a teenager, she was a young nobleman's mistress. She lived with him for nine years—even had a son with him—hoping at some point her lover would marry her. He never did. When he was finally murdered, the shock caused Margaret to re-evaluate her life. She went on to take vows as a Franciscan nun, and her son also joined the Franciscan order. Margaret of Cortona was canonized in 1728.
They may be the filthy, the rejected, the outcast, the homeless. People like Benedict Joseph Labre. Benedict grew up the son of a wealthy shopkeeper but felt called to give up everything and follow Christ. He spent his life wandering from church to church in Rome. He rarely bathed and never washed his clothes. Some people were repelled by him.
But the purity of his devotion and his love of God moved and inspired those who saw him day after day. When he died at the young age of 35, priests of Rome preserved his filthy clothes as relics, and they buried him in one of the churches he loved. Today, Benedict Joseph Labre is the patron saint of the homeless.
In the 1920s, if you had to pick a woman least likely for sainthood, it would probably have been an anarchist and communist from Brooklyn named Dorothy Day. She worked as a journalist and spent many nights drinking with famous writers like Eugene O'Neill.
She had an abortion and a brief marriage before finally being drawn to Christ, the Gospel, and eventually converted to Catholicism. Her conversion led her to embark on a radical ministry to the poor, one that is still changing the world. She's now a candidate for sainthood.
Late in her life, people called her a living saint.
"Don't call me a saint," she once said. "I don't want to be dismissed that easily."
 Don't dismiss any of the saints.
The Saints—Closer Than We Realize
They've struggled with sin and temptation.
They've walked the journey toward holiness—sometimes stumbling, sometimes falling—but always getting back up, moving on, resolving to do better, be better, and aim higher.
They worked to be what today's Gospel calls us to be. To be poor in spirit. To be meek. To be merciful. To make peace.
They give us blessed hope because they assure us again and again that no one is born a saint. But everyone, by the grace of God, can become one.
This is how we become what Jesus called "blessed," and what the Church calls saints. It's a tall order and nothing less than a call to greatness.
Whether we realize it or not, this feast day reminds us it can be ours. This kind of greatness is within our grasp. All Saints Day beckons to something beautiful. It reminds us of our great potential—the promise that lies within each. The promise of holiness. It's that promise fulfilled in the countless people we venerate this day: our models, our companions, our inspirations, our guides.
All the saints.
October 2020
Homily for the 29th Sunday in Ordinary Time Year A
Is 45: 1, 4-5; Ps 96:1, 3-5, 7-10; 1Thes 1:1-5; Mt 22: 15-21
Homilist: Deacon Doug Farwell
Render to God fitting praise and service as is God's due.
One of the world's oldest museums is the Manchester Museum of England, dating back to around 1683. In this museum, there is a collection of Roman coins dated from various times of history. You can even find a silver coin from the era of Jesus' day called the silver denarius. It was used to pay the poll tax referred to in today's gospel. In Luke's Gospel, he mentions Tiberius Caesar to date the appearance of John the Baptist. On that coin, one side is the profile of Tiberius Caesar, and on the opposite side is the image of Tiberius' mother, Livia, seated and holding an olive branch of peace.
Today begins a new sequence of events that will continue for the next three weeks. The principles of Jesus' teachings to this point are given through parables. The Gospels for the next three weeks will continue to profess his teachings but in the context of confrontations with the same religious authorities. This week's gospel of The Emperor's Tax, Jesus provides insights into what it means to live according to Gospel values in the reign of God, despite living in a world with its own rules.
What it comes down to is this: what comes from the heart should take precedence and not the law. But first—through this reference to the separation of Church and State—we must decipher what are the principles we must consider as people of faith in order for us to make proper decisions.
The Lord is king, and there is no other.
First, we must acknowledge there is only one God, and that Jesus is the King of Kings.
Second, we must therefore render to God fitting praise and service, as is God's due.
Third, God's Word is a matter of power and strength—to be lived with conviction of our hearts.
In today's Gospel, the Pharisees hope to entrap Jesus regardless of His answer. This confrontation comes on the heels of being humiliated by Jesus' parables that directly reflected the Pharisees' actions. Insulted and infuriated, they even elicited the aid of the Herodians, supporters of Herod Antipas, tetrarch of Galilee and Perea, who most likely wouldn't normally get along with the Pharisees.
If Jesus answers it's lawful to pay the tax, then he aligns himself with Rome, and the Jews would be offended and most likely denounce Him.
If he answers it is unlawful according to Jewish law, then he would be going against Roman rule, which would probably result in his arrest.
However, Jesus once again turns the tables on them, by posing a question to the Pharisees that ultimately leads to their own self-incrimination. The Jews believed possession of a graven image was idolatry, so when the Pharisees readily produced the coin Jesus asked for, He revealed their own infidelity; any devout Jew would not think of carrying a Roman coin. It showed that the Pharisees had aligned themselves with Rome.
Give unto God what belongs to God.
More importantly, Jesus implied the Pharisees were not giving to God what belongs to God. In other words, they fell short of giving of their selves.
The Pharisees were fastidious in following the law. They went above and beyond the law so they could boast at pleasing God all the more. The problem? They were more focused on the law than rendering to what is due God. In some Bible versions, the word "rendered" is used instead of "repay" and is meant to pay a debt. Jesus insisted that for a person to belong to God's reign, they are indebted to God, so they must repay that debt.
Caesar is owed money, that which bears his name and image. God is owed what bears his image—our very selves.
To give of our very selves is to give our very heart and soul with all our strength. We're called to holiness, and holiness comes when we give of ourselves and surrender to God's Will. That's what Jesus did by putting Himself on the Cross.
The last time I gave the Homily, I mentioned taking on the attitude of Christ, which involves the giving of ourselves unconditionally.
It involves giving of our time to spend with God.
It involves participating in the Eucharistic banquet every chance we get.
It means rendering to God fitting praise and service.
It means aligning ourselves with God.
Resolution without compromise.
However, this can be difficult when faced with the tasks of secular life. You see, today we're faced with making decisions and abiding by laws the same as the Israelites faced during the Gospel's time in history. Further, Jesus' answer didn't identify specifically what belonged to Caesar or to God; He left that to each individual to solve.
As Christians, we have a dual citizenship: We are citizens of the world and citizens of Heaven. We have obligations to each that we must honor and respect. We hope those obligations will never clash; however, we know that conflict happens.
We as Christians must resolve the conflict. The key: resolving those conflicts without compromising our obligation to God—our call to be holy!
But how do we do that?
By aligning ourselves with God, and recognizing God's Word is our strength, we're empowered to live with conviction of heart and make decisions based on our conscience developed by our faith.
In the second reading, Paul encourages the Thessalonians to do just this in his letter to them amidst persecution they faced. Paul is afraid the people of Thessalonica will abandon their newfound Christian faith. He affirms their hard work, their love, and their steadfast trust in God's saving power. He reminds them the Gospel is not in words alone but in power and the Holy Spirit and with much conviction.
Today, we're facing some tough times and some tough decisions dealing with the pandemic and the political unrest consuming our nation. But how do we deal with it? By remembering our own call to holiness and rendering to God that belongs to God. Ourselves!
28th Sunday in Ordinary Time – year A   
Isaiah 25:6-10a, Philippians 4:12-14, 19-20, Matthew 22:1-14    
Homilist: Deacon Dave LaFortune
Our God Provides . . .
In our first reading today, Isaiah reminds his people of God's merciful love: "Here on this mountain, God will make a banquet for us." There will be the best food and plenty of prize-winning wines. God will heal us. With his own hand, God will wipe away the tears from our eyes.
God is present where all people can sit down together, putting aside differences. Imagine the best gathering you've ever attended: God's vision is life should be lived in the same fellowship—not once a year but always. To become participants in the feast, the invited need only show a hunger and willingness to be fed.
Paul, in his letter to the Philippians, wrote his relationship with Jesus Christ was so sustaining and nurturing, it enabled him to cope with every circumstance—feast or famine.
But How Do We Respond?
With this in mind, we turn to Matthew's story of the wedding banquet. The king sends out many invitations to those who usually get invited to such occasions. His invitations were hand delivered—a mark of great honor.
The invited, however, paid no attention to the invitation. We couldn't imagine such a thing happening. People sometimes refuse invitations to show their feelings and boycott the occasion, but rarely do people ignore a royal invitation.
When the king learned his invitation had been met with not only rudeness but also violence toward his messengers, he reacted with violence against the murderers and their cities.
Yet, the king had already prepared his feast, so he sent his servants to invite anyone they ran into. Take a moment to imagine those now invited: the poor, the marginalized, the widows, beggars, prostitutes, tax collectors, shoplifters, the physically impaired, and the sick. How would these people have proper wedding garments to attend a royal wedding banquet?
Various scripture scholars have suggested the king provided wedding garments for all his guests. When the guests arrived, they were given wedding garments to wear. The lesson is that God, represented in the parable as the king, always provides whatever is needed for His people.
As the king mingled with his new guests, he found a man who had not accepted the wedding garment that went with the invitation. When asked why not, the person didn't even bother to reply.  The king's response was swift: "Put him out into the dark."
The point: the guest refused to wear the wedding garment and freely chose to say no to God. While the guest had the freedom to say no, he likewise paid the price by being thrown into the darkness for all eternity.
Lessons Then and Now
Those hearing this parable from Jesus would have no doubt about the moral of the story: God's kingdom is not for the complacent, or those who feel they belong by birth or piety.
The invitation to discipleship is open to all.
The same is true today. All are called to be disciples of Jesus Christ. However, it isn't enough to belong to a parish, to join a group, or even to contribute to the weekly collection. To be a disciple is to work diligently to bring about God's kingdom "on earth as it is in heaven."
Jesus once noted prostitutes and sinners would be welcomed ahead of the self-righteous. Jesus also said that "many are invited, but few are chosen."
That last sentence from today's parable presents a very difficult verse to understand. After all, isn't everyone who is truly called already chosen by God? What's the difference between God's invitation and God's choice? Doesn't this verse smack of predestination: the belief God has already selected a few and damned the rest?
Love is a Two-Way Street
Indeed, God calls everyone to Himself. He calls us to love, and love requires freely giving oneself to another. Force has no place where love reigns. (Thus, so much for the notion God predestined those He saves!)
As God calls everyone to Himself and gives each the power to respond. That power is faith—to trust in God and assent to His truth.
The Catechism of the Catholic Church (CCC) teaches: "faith is a gift from God—a supernatural virtue infused by Him." (CCC 153). In other words, faith is God's love reaching out to us, and His love in us reaching back to Him. Without God initiating His love, we could not know God or have a relationship with Him.
As love is freely given, it's also freely received. In accepting God's love, faith is truly a human act, for God does not impose love on his creatures; otherwise, it wouldn't be love. Faith maintains our dignity as human—a supremely free act. Yet, we cannot be saved without the faith God gives. God reaches out with love, and His love carries us back to him. Faith is our simple "Yes" to that love.
God's Wedding Invitation in the Eucharist
While God's love might seem faint or absent at times, He points us to our ultimate destination: life eternal with Him. Faith is our road to eternal life. God calls us with his love. His "chosen" are those who freely say "yes" to his call of love.
Today, we gather around the table of the Lord, at this banquet that we call the Eucharist. At this Eucharist, we're reminded God loves us, and we're all called to be fed by God's Word and to be fed by the Body of Christ that we will soon receive in Holy Communion. When this Eucharist—this Mass—ends, we will be challenged to go into the world to share God's love with everyone we encounter.
As disciples of Jesus Christ, we must work diligently to bring about God's Kingdom.
We do this because we have freely chosen to say yes to God's call to love.
We do this because we are God's beloved.
Amen.
HOMILY FOR OCTOBER 4, 2020 (27TH SUNDAY IN ORDINARY TIME – CYCLE A)
Homilist: Rev. Patrick L. Connor
"Have no anxiety at all, but in everything, by prayer and petition, with thanksgiving, make your requests known to God."
On Anxiety

These words from today's letter of St. Paul to the Philippians touch upon a sensitive nerve for all of us—anxiety! I know I deal with anxiety every day.
Webster's Dictionary defines anxiety as "apprehensive uneasiness or nervousness usually over an impending or anticipated ill: a state of being anxious." Some synonyms or similar words for anxiety are: agitation, anxiousness, apprehension, concern, disquiet, fear, nervousness, sweat, uneasiness, worry.
Today, St. Paul basically tell us to erase these concerns from our minds, souls, and hearts. Or better yet, let God's love erase them for us!
Certainly, we live in anxiety-producing times:
The Corona virus pandemic

The Sex Abuse Scandal in the Church,

Turmoil in our society over politics and violence,

And as October begins, which is Respect for Life Month, we think about the lack of respect for Human Life: abortion, euthanasia, and capital punishment, as defined by the Church.
I can't help but recall Psalm 23, known as the Good Shepherd Psalm, which begins:
"The Lord is my shepherd, there is nothing I shall want.
In green pastures He gives repose;
besides restful waters He leads me; He refreshes my soul.
He guides me along the right paths for His Name's sake."
It paints a picture when everything is going smoothly: nice, calm, and peaceful.
But that isn't how life is. Now comes reference to those times of fear and anxiety:
"Even though I walk in the dark valley, I fear no evil,
for you are at my side, with Your rod and staff to give me courage."

The problem when going through the dark valley: we often don't feel the Good Shepherd by our side. Our anxiety gets all the stronger. Our fear grows greater.
I once heard the letters in the word fear stand for "Future Events Appearing Real!"  Our minds often create a scary future scenario, which doesn't allow us to live today where God calls us to be.
We become victims—not only to our 'stinkin' thinkin,' as it's often referred—but also the lies and deceit of the devil, who ever tries to pull us from the Good Shepherd's flock. We become a Lost Sheep, wandering away from the fold, becoming isolated and vulnerable to the devil's deceit. The devil wants to fill us with fear and shame, so we don't listen to the Good Shepherd's voice, calling us to place our trust in His Love and give us Hope and Peace.
All the more reason to follow St. Paul's wise words and give our anxiety to Jesus.
It's not something we do on our own
One remedy to my anxiety is through prayer, and I share with you a prayer I say when giving my anxiety to Jesus. I say to Him: "Lord Jesus, I place my trust in you." Or better yet, when I'm feeling overwhelmed with anxiety, I might pray, "Lord Jesus, help me place my trust in you!"
Actually, this second prayer is probably my more frequent and better, as it has that word "help,"  indicating I cannot do it on my own.
I'm like St. Peter in the storm at sea when he tried to walk on the water toward Jesus, who also walked on the water. As long as he kept his eyes on Jesus. St. Peter did walk on the water; you might say he kept trusting in Jesus. But the minute St. Peter took his eyes off Jesus and became afraid of the storm, he became anxious, started to drown, and called out to Jesus to save him.
Jesus did save him and pulled him from the water, and they were instantly on the shore and safe.
On gratitude
In that instance, St. Peter, by prayer and petition, made known his need to God—even if panic and fear were in his heart! Was he thankful? Who can say if St. Peter had gratitude in his heart that moment he called out to Jesus? He might not have felt grateful for nearly drowning, but perhaps he felt grateful Jesus was there.
Maybe that's where gratitude comes in—when we find ourselves in situations where we would question God, just as today's Responsorial Psalm 80 also questions God:
"Why have you broken down its' walls, so that every passer-by plucks its fruit?"
It refers to Israel as the vine God planted and now abandoned. The people are not grateful to be abandoned, but they are grateful to have a God that they can call upon to save them; just as Peter was grateful he had Jesus to call upon to rescue him.
The Kingdom of God: Closer than you think
In our Gospel today, Jesus tells a parable about the landowner, a story about violence and even killing. Talk about anxiety and fear! Notice how Jesus uses what the people of that time would recognize as day to day examples to show the Kingdom of God present and at work in their lives. The Kingdom of God is not like some far-way galaxy. No, as Jesus said elsewhere in the Gospel to His Apostles, the Kingdom of God is within you!
This is why we can pray to God about our fears even with gratitude, because the Kingdom of God is within us. Jesus is within our hearts. We don't have to make a speech for God or make up fancy words in our prayer. As once a priest said, in a homily I shall never forget, "God knows what it's like to be in your skin!"
It makes sense since God made me and knows me through and through. As Psalm 139 verse 4 says, "Even before a word is on my tongue, Lord, You know it all!"
Ultimately, this is our hope: a Good Shepherd who knows us so well that we can approach Him with confidence, trust, hope—and even our failings and, yes, our sins.
We're not alone!
We have a Good Shepherd to call upon in our anxiety and fear. This is why we can make our prayers and petitions with gratitude! We might not see or hear or feel Jesus the Good Shepherd nearby, but He often chooses others to be His Hands and His Heart. Take a moment to think about the people in your life who have been Instruments of God's Peace to you.
It just so happens that we would normally celebrate the feast of one of the most popular saints of the Catholic Church this weekend: Saint Francis of Assisi, October 4th. Because his Feastday falls on a Sunday, the Sunday takes precedence over his Feastday.
Traditionally, parishes bless pets around his Feastday. This year, we're blessing pets this weekend. I would mention that not only people, but even our pets can be signs of the God's love for us. Think of the way our pets cuddle up to us when we're sick, or when they perceive we're troubled or anxious. They get close to remind us that we're not alone and someone cares.
Our pets aren't just some cute creature with four legs and a tail (and other varieties of pets too), but a reminder that we also have a caring Good Shepherd.
Never, ever think God hates you
Always remember something I heard in a homily: God hates the sin but loves the sinner.
Part of having no anxiety is loving ourselves as God loves us. Making our requests known to God with gratitude depends on our having conviction that we're loved unconditionally by this God who came to earth to embrace our humanity even to the point of crucifixion and death. Then, rising from the dead, gave us a promise that we would someday share in His divinity and eternal life.
Before He died, He gave us the gift of His Body and Blood in Holy Communion and said, "Do This In Memory of Me."
Now as we remember Him, let's take this Gift to heart. In the peace and hope of His love for us, let's be His Hands and His Heart to others He sends into our life and pray, in the words of Saint Francis of Assisi, we become Instruments of the Lord's Peace, so someday we too can share in the fullness of that Peace in the Kingdom of Heaven.
HOMILY FOR SEPTEMBER 20, 2020
(25TH SUNDAY OF THE YEAR – CYCLE A)
Deacon Dave LaFortune
Lessons Learned from Grade Schoolers
Many years ago, I was a brother in the Carmelite Order, studying to be a priest. One year, I was sent to teach theology classes at Mount Carmel High School in Houston, Texas. I also taught grade school religion for one, very long semester.
By accident, I discovered a great trick of teaching; one I needed very much to learn. You see, the grade school class was in complete chaos each time I arrived. But if I told a story—even the simplest story—the pandemonium ceased. It morphed into rapt attention. You could hear a pin drop.
Until the story ended. Then anarchy resumed.
I never found another way, besides stories, to reach these little children. There must be a special part of our brains devoted to stories.  It was years later that I applied this insight.
The Greatest Story
Why does the Gospel get such special attention at Mass? Why do we hold up the Book of the Gospels and parade it to the pulpit?
Because it is a story—the story of Jesus.
We're struck by the narrative about Jesus, much more than we are by the sometimes-complicated theology in Paul's letters. Within the Gospels, which are stories, we find the parables Jesus told.
God's Generosity
So, let's take a good look at the parable in today's Gospel and let the story lead you. See if it works! Imagine the landowner hiring laborers for his vineyard as he shakes their rough hands and invites them to work. You can see their satisfied smiles, since they know they'll get the usual daily wage.
The day gets hotter. And hotter.
High noon comes, and the owner walks back to town to go shopping for this and that. He glances around. Men are leaning on buildings—loitering really—bored but still hopeful. The owner crosses over and offers to hire them. They come to life and hurry off to his vineyard to earn just half a day's wages. It's better than nothing!
Then the workday is about over. The owner is still in town for whatever reason. What should he see but strong men lolling about in doorways, wet with sweat from the heat and from their dejection. To their surprise, he hires them too.
The day ends and "just" wages are handed out. It's the exact same amount for every worker, no matter how many or how few hours anyone had worked.
Now, look at their faces.
Anger in the ones who had slaved all day This isn't fair! We demand our rights! We put in the time, and these other guys did nothing.
The late ones—the last ones hired—are smiling sheepishly.
What does the story mean? You'll find the answer if you sense the scene rather than just you're your brain power. Imagine seeing the kindness in the owner's face. Call to mind the gloom of the ones hired late. See their amazement now. Obviously, these wages are not a strict remuneration for hours worked but more a gift from a fond heart.
How does this feel? Didn't Jesus tell His parable to show how God's caring heart works, how He gives a depth of love to each person in this world, especially to ones who suffer and are left behind? My friends, today's parable isn't so much about us, and what we deserve, as it is about God! This parable is about a big, welcoming God who doesn't make us feel like second-class citizens.
We've heard enough parables to draw some conclusions:
Our God takes outsiders and makes them insiders.

Our God doesn't treat us according to humanity's standards, but according to His, and our God's measuring rod is shown in today's parable: Generosity.

Our God is a generous God whose generosity cannot be outdone! We need forgiveness. And it's generously given, whether we thought we deserve it or not.
What then does God require?
During this pandemic, we need courage, comfort, perseverance, and hope. As we heard today, the One in charge wants to be generous beyond our expectations. We might not feel we've done enough for God to earn a favorable hearing—that we don't deserve God's attention or forgiveness. That's what we might say.
But God says, "Nonsense, come right in! You are welcome. I'm feeling very generous!"
Well, if we believe in the God of this parable, who welcomes us and is so generous, then we must reflect this generosity in our lives. We must be willing to be more generous with our time, talent, and treasure.
Over the past year or so, our parish's financial needs became known, and you were very generous. Thank you for that generosity, and I pray your financial support continues. Our parish certainly needs your help!
For many weeks, Father Pat has asked for volunteers. We need people to count our weekly collections, sanitize our churches after Mass, and make telephone calls to parishioners in need. There are so many areas where we need volunteers.
Please consider asking,  "Father Pat, how can I help?"  I'm sure Father Pat would love to tell you.
As we prepare to receive the Body of Christ, let's ask Jesus for the grace to be the generous people that He calls us to be!  When all is said and done, we need to put on the eyeglasses today's parable provides and see ourselves and others as God sees us—with generosity.
In the name of the Father, and the Son, and the Holy Spirit.  Amen!
HOMILY FOR SEPTEMBER 13, 2020
(24TH SUNDAY OF THE YEAR – CYCLE A)
Father Patrick L. Connor – Pastor
 Self-Reflection
After I hear someone's confession, I often ask, "Now that God has forgiven you—think for a moment—have you forgiven yourself?"
There is usually a pause, and then the person will say something like, "You know, Father, to be honest, I really think I'm so bad, I find it hard to forgive myself. I really don't  think I have!"
I reassure them not to panic or worry but to think about this: If God can forgive their sins, then who are they not to forgive themselves?
Do they think they are greater than God? Of course not!
But when you stop to think about it, refusing to forgive oneself, when God has forgiven us, is basically putting oneself above God, which is blasphemy. And those going to confession would hardly have that intention!
No, we would rather want to be like Christ, who welcomed sinners and forgave them. So, we must learn to extend to ourselves the same forgiveness God extends to us, so we can truly leave confession with peace in our hearts.
We hear in our Responsorial Psalm Refrain today from Psalm 103: "The Lord is kind and merciful, slow to anger, and rich in compassion."
I often like to read part of this Psalm during Confession. It helps to focus on the Mercy of God. It reminds us of the Ministry of Jesus, who came to build bridges to sinners where previously walls had been built by the religious leaders of His day (i.e., the Scribes, Pharisees, Priests) via the labels they put on people who didn't observe the letter of the Law; oftentimes, because of the people's poverty and social circumstances, they couldn't observe the rituals or go to the Temple on holy days and such.
These leaders alienated such people from the Faith and, in their minds, from God, although God always sought them out through the prophets.
Jesus came to tear down those walls, and by His compassion and ministry, build bridges to unite people with one another and with their God. They experienced the compassion of God in Jesus' own compassion.
A Model for Us
This is why today's Psalm 103 so beautifully models not only the example of Jesus, but what our lives should be as well. The Psalm reads:
"He pardons all your iniquities, heals all your ills.
He redeems your life from destructions,
crowns you with kindness and compassion.
He will not always chide, not does He keep His wrath forever."
In the Gospel today, we hear Jesus talking about forgiving others—not putting a limit on it since God never limits how often He forgives us. We are to forgive others as God forgives us. As Jesus taught us in the Lord's Prayer: "Forgive us our trespasses, as we forgive those who trespass against us."
Forgive us . . . as we forgive others!
Looking In The Mirror
But forgiveness of others begins with forgiving ourselves!
If we're unwilling to forgive the person we see when we look in the mirror, then it's going to be almost impossible to truly forgive others.
If you do not love that person you see in the mirror than you really cannot love others!
Perhaps the reason is based on the old axiom:  "Familiarity breeds Contempt!" The more you know a person, you know their faults, and things about them you don't like! You see how imperfect they are and decide in your own mind they're unlovable!
But the source of this distorted thinking goes back to you. Oftentimes, as we become aware of our own imperfections and faults—yes, even our sins—we begin to judge ourselves as unlovable. We begin to loathe ourselves and feel shame to the degree that, like those hypocrites in Jesus' day, we want to wear a mask of sorts to appear perfect to others, so we'll be loveable, respected, and admired.
We even try to impress God, for we're afraid to be honest with God about ourselves! We think God not only hates the sin in us, but the sinner as well; that is, He hates us and would rather destroy us along with our sins.
So, we need to take the words of today's Psalm to heart with the understanding the Lord's love is what helps us to love ourselves. In loving ourselves, we can forgive ourselves, and in turn reach out to love and forgive others when needed.
Then we can show the goodness and mercy of God to others that we have experienced in ourselves. This is the secret of the saints. Saints were not perfect. They were sinners who kept on trying; not trying to sin, per se, but trying to become more and more like Jesus, who showed His compassion, and built bridges to those suffering.
It brings to mind that beautiful Peace Prayer of Saint Francis of Assisi whose first line is:
"Lord, make me an Instrument of Your Peace."
 Where does this Peace of God begin?
It starts in your heart with you feeling the God's love for you.
This reminds me of my favorite picture of Saint Francis of Assisi, painted by Spanish artist Bartolomeo Estaban Murillo (born 1617 and died 1668 A.D). In the picture, St. Francis is embracing Jesus crucified on the Cross. Francis, in his habit, hugging Jesus around His waist, and looking up into the eyes of Jesus as Jesus looks down from the Cross into the eyes of St. Francis. Jesus has pulled His right arm away from the Cross and put it around the neck and shoulder of St. Francis, hugging him, and drawing him close to Himself.
Put yourself in the place of St. Francis. I do as I look at that picture. I know I'm no saint, but St. Francis didn't see himself as one either. He saw himself as a leper in his soul, a sinner in need of Jesus mercy, compassion and love. St. Francis wanted to be more and more like Jesus. So that is why he embraced Jesus and let himself be embraced by Jesus.
So it is for me and you. I' m a sinner, and I need Jesus' mercy, compassion, and love. I want to be more and more like Jesus. That is why, like St. Francis in the picture, I hug Jesus tightly and look into His eyes. To be honest, my friends, sometimes it brings tears to think of Jesus on the Cross, looking down into my eyes with love and kindness.
"Lord," I say, "I am not worthy. But only the say the Word, and my soul shall be healed!"
 And you know, in that moment, I can feel Our Lord's Hand pulling me closer to Himself on that Cross, hugging me. It's where I belong—close to Jesus.
And it's where you belong—close to Jesus, who suffered so you would always know how loved you are, how forgiven, and how much He wants you to forgive others as He has forgiven you.
Dreaming that impossible dream
You may feel you can't forgive yourself but don't despair. Pray for this grace. If there is someone else that you cannot forgive, pray for the willingness to forgive.
Forgiveness is a process–not just a moment. Oftentimes, it' s a struggle. At least start by asking God for the grace to forgive another. Trust that this grace will come.
This past week we buried a wonderful priest, whose ministry so much embodied the compassionate ministry of Jesus' outreach to the suffering and those in need of hope.
Father Lewis Brown brought friendship, hope to many, and the Lord's forgiveness to so many through the Sacrament of Penance that he administered through his 53 years of Priesthood. He would be the priest I would go to if I struggled with being unable to forgive someone else or myself.
And there are times I even have to forgive God in my heart for something God allowed in my life that caused me suffering that I could not accept. Father Brown was that ideal confessor who always seemed to have the right counsel on any of these issues.
May Father Brown know the reward in the Kingdom of Heaven for his dedicated priestly ministry, for truly his soul echoes these words from today's Responsorial Psalm:
"Bless the Lord, O my soul, and all my being bless His Holy Name.
  Bless the Lord, O my soul, and forget not all His benefits!"
August 2020
Homily for August 30, 2020 (22nd Sunday in Ordinary Time, Year A)
Homilist: Deacon Dave LaFortune
Just imagine
As I was preparing my homily for this weekend, I kept hearing a song in my head written by John Lennon titled "Imagine." So, I begin my homily today asking, "Can you imagine?"
Can you imagine that moment, when Jesus says, "you're the rock on which I will build my church," and the next moment, he's calling you "a stumbling block." That's not just great word play–from cornerstone to stumbling block–but such an abrupt change had to be incredibly painful for Peter.
Can you imagine?
Perhaps that's the difficulty: Peter couldn't imagine. He couldn't imagine Jesus had come not just to bring comfort to the people but to free them. Comforting isn't hard–just give people a little more of what they want and tell them it will be all right.
Freedom means responsibility.
But freedom is different.
Freedom requires we recognize what we have isn't always life-giving, and that's it's not always going to be all right.
It's not going to be all right if we deny the systemic racism that exists in our country.
It's not going to be all right if we ignore the acts of violence that erupt whenever an incident of police brutality shows up on the evening news.
It's not going to be all right if we continue to abort nearly a million babies each year in the US.
It's not going to be all right if we enforce border security and ignore the human beings who are affected, thus denying their dignity.
Giving people a little more of the same thing is not always all right.
What Jesus Knows
The common understanding about this Gospel passage is that Peter made his statement of Faith: that Jesus is the Messiah, the son of the living God, but Peter had in mind a warrior-king like David. A King who would drive out the Roman occupiers and liberate the Israelites.
When you stop to think about it, that's pretty understandable and a reasonable hope. The Romans were foreign occupiers, not only imposing their pagan laws, but taxing the people to support their own oppression. The Romans maintained their occupation through violence. The problem with Peter's expectation isn't that it's unreasonable, but rather it doesn't change anything. If Jesus were the warrior-king and used an even greater force and violence to drive out the Romans, it's more of the same. Eventually, someone with even more force—or willing to do greater violence –will take over again.         The cycle of violence repeats.
Jesus knows this. He knows He must introduce a different logic–one based on forgiveness, mercy, and love rather than violence, hate, and division. At the same time, He knows the cycle of violence won't tolerate this new logic, and He will be killed.
And Peter just couldn't imagine this.
It isn't surprising Jesus was killed when you stop to think about it. From the moment of His birth, He was such a threat to the cycle of violence, that Herod willingly slaughtered all children under the age of two in the hopes of destroying Him.
Thus, it's no surprise that Jesus was eventually killed.
But what surprised the world is that God raised Jesus from the dead.
 Wanting the Right Things
The Resurrection reinforces–in fact, establishes–that forgiveness, mercy and love will ultimately prevail. This is hard to imagine—given how prevalent force and violence are in the world.
But it's exactly what Jesus invites us to do: create lives shaped by forgiveness, mercy, and hope; actions shaped by compassion and love. When we imagine force and violence as the answer, then Church teachings become a stumbling block. When we imagine Love and Forgiveness, compassion and hope are the answer, and then we can stand tall upon the Cornerstone.
But like Peter, what most of us want is a little more of what the world already offers–wealth, health, happiness, security, and comfort.
But Jesus didn't come to comfort us with "a little more." Instead, He came to free us, and freedom means seeing things the way God sees them. It means realizing some things we settle for are not life-giving at all. Therefore, it's hard to even imagine something different.
People hide behind excuses: it's too complicated to change, or it's just the way we've always done it. This isn't anything new. All we have to do is look around and see the things that are not right with the world.
Then ask whether we're ready for something different.
Can you imagine?
Can you imagine God is at work in and through your life for the good of the world?
Can you imagine this community has something of value to offer those who don't think like us?
Can you imagine that, even though afraid, we stand up to those who spew hate and violence and insults, and we don't respond in-kind?
Can you imagine even small acts of love and generosity will challenge the cycle of violence and introduce a different reality?
Can you imagine love is more powerful than hate?
Can you imagine God raised Jesus from the dead?
Can we imagine standing tall upon the cornerstone, praying, "Lord, give me the imagination to believe the life-giving promises of a Messiah who came not to give us what we want, but what we need."
It matters more than we may imagine.
In the name of the Father and the Son and the Holy Spirit. Amen.
Homily for August 23, 2020 (21st Sunday in Ordinary Time, Year A)
Homilist: FATHER PATRICK L. CONNOR
"You are Peter, and upon this Rock, I will build my Church .
And the gates of the netherworld shall not prevail against it."
More Than A Change of Name. . . But Also a Change of Heart
  These same words were spoken to the same man who, just two chapters earlier in Matthew's Gospel, had walked on water toward Jesus in the storm at sea—a miracle in itself! But then, taking his eyes off Jesus, Peter began to sink and drown, so that he had to call out to Jesus to save him from death. And Jesus does and once safe in the boat afterward, says to Peter, "Oh you of little faith! Why did you doubt?"
Yet in today's Gospel, Peter demonstrates a strong faith—a change of heart, if you will. It almost seems a miracle of what has happened in this man of little faith. Yet, as Jesus says to Peter today, "Blessed are you, Simon, son of Jonah, flesh and blood has not reveled this to you, but My Heavenly Father."
Peter is a changed man in two ways: first in his name and secondly in his heart. He was born with the name Simon, son of Jonah. In Hebrew, Simon means "to listen." Simon is also derived from the Hebrew name of the Old Testament prophet Simeon, who was the second son of Jacob and Leah.
Peter was also a changed man in his heart, as Jesus says, the Father revealed to Simon who Jesus truly was—a revelation that occurred in Simon's heart and not only his head.
This is why Jesus changes his name from Simon to Peter, or "Cephas," which means Rock. Peter, or Rock, will become the firm foundation upon which Jesus will build His Church, the People of God.
Even Rock Can Falter
Yet, even rocks are not resistant to damage. For in next Sunday's readings, we hear how Peter the Rock, reacting to Jesus prediction of the Passion, tells Jesus that this will not happen, and Peter will defend Jesus from harm. To this, Jesus turns to Peter and tells him, "Get behind me, Satan! You are an obstacle to Me!"
How quickly Peter the Rock seems to fall from grace. Or is this the case? I will leave that for next Sunday's homilist to reflect upon. But for today, Peter the Rock is held up to us as one chosen by Jesus because of his openness to the working of the Father in his heart. You might say that Simon Peter, for all his faults, is teachable, and in the long run, although not perfect, is very much devoted to Jesus and loves Him as His Lord.
Lessons Etched in Stone
Simon Peter sees in Jesus the Rock and so listens and watches and takes in all that he sees and hears Jesus do and say. From the beginning when Jesus first called him at the seashore after the miraculous catch of fish, Simon Peter told Jesus to "Leave me, Lord, for I am a sinful man." But Simon Peter did not do that out of humility. He did it out of fear for he thought he was being visited by a god, a divine being, which brought the certainty of death, and so Simon Peter feared for his life, and thus begged Jesus to leave him alone so he could save his life!
But Jesus reassures Simon Peter that he would indeed save his life not by Jesus going away, but by Simon Peter following Jesus along the way as His apostle.
What about you and me? Like Simon Peter, none of us are perfect. We, too, have our faults, our mistakes, and yes, our sins. But through them all, as Jesus was with Simon Peter and the Apostles, we are never put out of Jesus' love, but rather our mistakes and even our sins are used as "teachable moments", if we invite the Lord into these times.
These are the times we are most tempted to tell Jesus, "Leave me, Lord, for I am a sinner!" not out of humility, but like Simon, out of fear! We believe a lie from the devil: that God hates us now because of our sin. We forget that great Truth, that while God may hate the sin, he always loves the sinner and never, ever stops loving the sinner! This ultimately is our hope!
 Peter's Hope is Our Model of Hope
This was Peter's hope as well. Remember Peter denied three times that he even knew Jesus after Jesus had been arrested and abandoned Him when Jesus was sent to be crucified. After His Resurrection, three times Peter professed his love for Jesus, and this made Peter the first Pope!
This Rock that had sunk to the lowest depths was brought back by the love of His Lord and raised to a new Hope and a new life by his own profession of Love. This was the new creation that took place in Peter's heart. God never stopped loving him, even in the darkest hour when Peter left Jesus and committed the gravest sin of betrayal.
Thus, Peter the Rock is a model for us, the Church, to build our lives on the Mercy and Love of God. When our hearts are filled with this Hope, we can become the Hands and the Heart of Jesus to others. Then we can let His Light shine in the world and live the Gospel message. We won't be perfect, but as long as we're willing to remain teachable and open to God's loving presence, there is hope.
Remember, we are "saints in the making." We haven't yet arrived, but we have a promise of future glory with Him who conquered Sin and Death and calls to us to walk on the water toward Him and not be afraid of the storm.
Always keep our eyes fixed on Him, confident that we will soon find sure footing on the Rock and someday eternal life in the Kingdom of Heaven!
Homily for August 9, 2020 (19th Sunday in Ordinary Time: Year A)
Homilist: Deacon Dave LaFortune
The Storms in Life
Have you ever found yourself in the midst of a storm?
            In today's Gospel the disciples are tossed about by a storm at sea in a fragile boat. They are at their wits end, exhausted by their struggle against the storm. In the darkest hour—when human strength has been exhausted—Jesus comes walking on the water to the frazzled disciples.     But His appearance only adds to their fear. Besides the fear of the storm, a new fear arises, fear of one who seems to be a ghost coming toward them.
            Let's stop right there.
            It doesn't take much imagination these days to identify with those terrified disciples as we face the deadly storm of the pandemic sweeping across our world with its indiscriminate power to kill.
            Do we feel like those disciples? Do we look into the storm and wonder if Jesus is just a ghost, a product of our fear-driven imagination?
            "It's a ghost," they said and cried out in fear.
Yet, There is Hope in Christ
            It's one thing to have faith and come to worship regularly when life is moving along with its usual ups and downs.
            But when a storm is so violent, mindless, and life threatening—well, that requires another level of faith. That requires what one commentator called, "Nevertheless Faith." In the face of overwhelming and frightening forces, we don't close our eyes or wish them away. We acknowledge the threat, and its test on our faith. Even though the forces lining up against us seem insurmountable, we profess, "Nevertheless, I believe the Lord is with me."
            Today's Gospel story reaffirms my faith. I don't believe Jesus is above the turmoil I'm experiencing, but that He has come to join and reassure me. Did you notice that the storm didn't abate even when Peter left the boat to walk toward Jesus? Shouldn't that have been enough to convince Peter that the one who they first thought a ghost was indeed Jesus? No, the storm continued. While Peter was spared, he took his eyes off Jesus, focused on the storm, and began to sink.
            You don't have to be a Biblical scholar to "get" the story of the disciples in the storm.
            All of us have experienced "storms" in our lives.
            Maybe yours occurred when you lost your spouse to cancer.
            Maybe it happened when you lost a child in an auto accident.
            Maybe your storm was a lost a job, and you had no idea how you would feed your family.
            Maybe you had just been diagnosed with cancer or some other life-threatening disease.     Whatever the storm, Jesus tells us not to be afraid. Jesus is with us. We have hope and look forward to when the pandemic storm ends. We pray our faith in Jesus' presence in the midst of it, stays firm. Even when this storm passes, life has taught us, there have been and will be more "storms at sea" for us.
            If we are at Eucharist, or confined to watching Mass on tv, or meditating on these readings alone, we ask for a strong faith to keep our eyes on Jesus and for him to enable us to walk on the troubled waters. We also ask him to calm the storms of fear, doubt, and desperation within us.
Finding God in The Silence
            Our first reading from I Kings features another weary and frightened servant of God. Elijah's prophetic mission was during stormy times in Israel. After King Ahab married the pagan Jezebel, she tore down altars dedicated to God, and established worship sites to her pagan god, Baal.
            Elijah had successfully confronted the priests of Baal and executed them, which enraged Jezebel. Elijah had to flee for his life, feeling like a failure, and doubting God's presence and support in his mission.
             We can see why this first meeting was chosen—Elijah story's has prescient overtones in the Gospel reading of the frightened disciples. Jesus didn't leave his disciples in their distress and failure, nor did God abandon Elijah.
            We find Elijah after a long desert journey on Mount Horeb. God had sustained him with bread and water when he was in the desert. On Mount Horeb, God had revealed God's self to Moses, and now God comes to Elijah's aid.
            God comforts Elijah, not with the usual biblical signs manifesting God's presence—wind, earthquake, and fire—but in a "tiny whispering sound." Some commentators say a more precise translation would be "the voice of silence."
            Elijah experiences God in the silence.
            That's a good guide for us, many of whom are confined to our homes for days. Some are lucky enough to be able to go out for walks to enjoy the silence. Today, we're invited to learn a lesson from Elijah's encounter. God is with us in a surprising way—not only in storms—but in the silence. Despite the clutter and noise in our homes, with so many not going out, is there a way to find some silent moments where we, like Elijah, may experience our God who is always with us?
            I invite all of us this week to spend some time praying to God, listening to God's quiet voice of silence. In the midst of whatever storms you find yourself in, ask God for the grace to hear His whispering voice.
            My prayer is you will hear God's voice saying, "Do not be afraid! I am with you always. You are loved!"
            In the name of the Father, and the Son and the Holy Spirit! Amen!
HOMILY FOR AUGUST 2, 2020
(18TH SUNDAY IN ORDINARY TIME – CYCLE A)
Homilist: FATHER PATRICK L. CONNOR
"The Lord is good to all, and compassionate toward all his works."
Not Some But All
This line from today's Responsorial Psalm 145 contains an important word: ALL! It is said twice in this line…and it's worth noting. 
We often tend to think we are not worthy to receive God's goodness and compassion…in short, His Love.  Well, it's true: none of us are worthy, but that's precisely why God loves us!  He recognizes our need for His goodness and compassion, and so reaches out all the more readily to enrich us with His Goodness and Love.
The Psalmist had preceded this line with these words: "The Lord is gracious and merciful, slow to anger and of great kindness."
Think about how your prayer life would be if every time before you made the sign of the cross to pray you repeated this phrase. To me, it brings up the image of the statues or pictures of the Sacred Heart of Jesus I often see in churches, with His arms reaching out toward us, as if to say,  "Come to Me, all you who labor and are heavy burdened, and I will give you rest." It echoes what we hear proclaimed on today's Old Testament reading from Isaiah the Prophet, "All who are thirsty, come to the water! You who have no money, Come, receive grain, and eat! Come to me heedfully, listen, that you may have life!"
 The "Real" Food is Jesus
In today's Gospel, we read the story of the miraculous feeding of the multitude in the desert—5,000 men, not counting women and children. it said.  Jesus only had five loaves of bread and two fish they had provided Him with. Note that after He prayed and said the blessing, Jesus had the disciples distribute the food.  He Himself did not, but He commissioned His disciples to be, so to speak, His Hands and His Heart for those hungry, needy people.  The disciples showed the love of Jesus to them in that desert. 
But the people were not only fed with physical food, but spiritual food, as they had listened to the words of Jesus. They followed Him into the desert to be fed in their souls. And in that isolation, experiencing sudden hunger, He became the source of food for their bodies. Jesus fulfilled the words of the Prophet Isaiah: "Come to me heedfully, listen, that you may have life!"
Today, as you and I gather in this place (and for those who gather with us through streaming), we too are a people who listen heedfully that we may have life.  While we are not in the middle of a desert, and hopefully, not facing physical starvation, we do face a hunger in our souls.  Jesus, the Bread of Life, calls us to eat His Body and drink His Blood, all provided to us in the Sacred Host we partake of, and so also He teaches us through His Word in the Sacred Scriptures that His Truth may enlighten our minds and hearts.  May we truly be filled with His Peace as we partake of this Holy Banquet today.
But that is not all.
Just as Jesus told His disciples to feed His people in the desert, Jesus tells you and me to go forth from here and share the Banquet we've partaken of with those out there beyond these walls, living in their own deserts of loneliness, sickness, heartache, poverty and persecutions of various sorts.  You are called to be the Hands and Heart of Jesus to the suffering and the hurting in their need.  If you and I do not see the Face of Jesus in them and show compassion, we will never see His Glorious Face in the Kingdom of Heaven.
Let us not grow discouraged by the sufferings we face but remember the words of St. Paul in today's Letter to the Romans: "What will separate us from the love of Christ? Will anguish or distress, or persecution or famine, or nakedness or peril, or the sword? No, in all these things, we conquer overwhelmingly through Him who loved us!"
To God be the Glory!  Amen.
July 2020
Homily For July 26, 2020 (17TH Sunday in Ordinary Time – A Cycle)
FATHER PATRICK L. CONNOR – HOMILIST
The Gift of Life
How many of you fish?
I must confess, I don't fish, though my dad used to go to Canada with some of his railroad co-workers to a cabin one of them owned near a lake. I was too little to go, or if I went, I don't remember. Maybe they tried to teach me, but I couldn't stand the thought of sticking worms on a hook. . . . I was afraid to hurt the worms!
In today's Gospel, Jesus mentions fishing but not with worms, or fishing poles and hooks, but with nets. And it's really not about fishing for food, but how our lives have purpose, and we are accountable for ourselves. We're no accident. God created us for a reason and has a plan for each of us. He gave us life as a gift, and life with Him also as a gift.
Webster's dictionary defines gift as "something voluntarily transferred by one person to another without compensation." In other words, it is freely given. With this free gift comes another gift God has given us—free will. We did not choose to be created, but we can choose whether or not to live our lives in union with God.
The Light Versus The Darkness
If we go back to the story of creation in the Book of Genesis, to Adam and Eve, and even before to the creation of the angels, we know there was a time when even the Angels didn't exist. Only God, the Father, the Son, and the Holy Spirit existed.
Then God the Father, who desired to share the life of the Trinity, created the Angels. He created them with free will, and the story is told about an angel who was the highest and filled with the greatest of light, so much so, that this angel was called Lucifer, which means Angel of Light.
Lucifer saw the Glory of God but also realized that God was a Mystery. Lucifer wanted to know God's nature and essence, so as to be God. In his soul, Lucifer turned away from God, and no longer desired to be in God's company. Lucifer wanted to find his own glory, and the only place apart from God's heavenly presence was hell, so Lucifer chose hell, where he abides now with all those angels who chose to reject God.
God created Lucifer to be His creature of light and goodness, but Lucifer turned from God to sin. Even then, God never stopped loving His creature even though God hated Lucifer's choice to sin. God saw what sin did to the fallen angels, and how it destroyed them; that is why He hates sin though He never stops loving the sinner, even Lucifer and his demons.
And it why Lucifer and his devils hate God so much: because of His great love for them, even now. For in their pride, they can't stand the thought that they need God's Love. They think they can do it all themselves; they are their own gods.
The Downfall of Pride
This is what pride does—turns one away from God, as if to say, "My will done, God, and not Yours. Stay away from me, God, I don't need you, and I don't love you."
Such talk belongs to the devil and his angels. No fire in hell can torture the soul as much as the hatred burning in the very soul of the devil.
God sees this, and in His Mercy and Love has compassion even for one so evil.
But God did not create hell. God created heaven for those who want His love, and who want to turn from their sins and accept His gift of Mercy and Compassion and Life.
We heard in the Old Testament reading how Solomon prayed to God to distinguish right from wrong, and for an understanding heart to help him in judging His people as their leader. God was pleased by his request.
In today's responsorial psalm refrain, from Psalm 119, we hear, "Lord, I love your commands." And in St. Paul's Letter to the Romans, he explains how all things work together for good and for those who love God and are called according to His purpose.
We are gifted with a call: in the story of the casting of the net to catch the fish of every kind, and how they were separated into buckets, and about the angels separating the good from the bad and the bad being thrown into the fiery furnace, we must understand this isn't a story of God rejecting us.
Rather, it's how we put ourselves into that fiery furnace for choosing not to love God, and in our pride, make ourselves the center of the universe instead of Him. Effectively, we're saying to God, "My will and not Your Will be done! In essence, we're telling God to go to hell, trying to create our own heaven, when in reality we're creating our own hell on earth, evident by the destructiveness of sin and selfishness, which bears out in violence, greed, racism, idolatry, hatred, lawlessness, a lack of the respect for the sacredness of human life, a disregard for God's laws, and a breakdown of family life.
And there are many other examples and evidence of our sinful pride and the workings of Satan in our world.
God's Love in Enduring
But in all this, God never stops loving the sinner though He hates the sin He sees because it destroys what He has created in love—our bodies and our souls.
He even sent His only Beloved Son to endure our humanity—even embrace a cruel death on the cross—so He would conquer the pride of the devil by Christ's humility and obedience to the Father's will and overcome death by His resurrection from the tomb.
But Jesus cannot force one thing: He can't force you and me to love Him, the Father, and the Holy Spirit.
Have you looked at a crucifix and wept, reflecting on the passion of Christ? If not, maybe it's time, because what ultimately separates us from the bad is our love for Jesus. Ultimately, like Dismas the Good Thief crucified next to Jesus, we cast ourselves on Christ's mercy, as we cry out, "Jesus, remember me when you come into your kingdom!"
As we receive Jesus in Holy Communion today, and for those watching our Mass through streaming and receiving Jesus through the prayer of Spiritual Communion, let us pray we  hear Him say to us this day and when He calls us from this life, "Today, you will be with me in paradise."
Homily for July 19, 2020 (Sixteenth Sunday of Ordinary Time)
Homily for the Sixteenth Sunday in Ordinary Time
Homilist: Deacon Dave LaFortune
 The Perennial Question
Why do bad things happen to good people?
Too often, we hear on the evening news stories of innocent people being killed by a drunk driver.
During the past few months, many innocent people have died due to the effects of the coronavirus.
Sadly, we're aware of the story of George Floyd, a black American man, killed during an arrest after allegedly passing a counterfeit $20 bill in Minneapolis. A white police officer knelt on Floyd's neck for nearly eight minutes. After George Floyd's death, protests against police violence toward black people quickly spread across the United States and internationally.
When things like this happen to the innocent, we sometimes wonder, "What is God doing?" or "How can an all-loving, all-good God allow such evil to happen?"
And Jesus Answers
The Parable of the Weeds among the Wheat (Mt. 13:24-43) may give us an answer.
In its initial growth, the weed is hard to distinguish from the wheat. Once it is recognized, the weed's roots have already intertwined with those of the wheat.
In the Gospel reading, the tenants propose to the owner that they pull up the weeds. But at that early stage, to pull the weeds would risk uprooting the wheat. So, the farm owner tells them, "Let them grow together until the harvest."
Jesus teaches that God, personified in the story as the farm owner, allows the weeds and the wheat to grow together. It isn't that God can't do anything about evil. Rather, God wants both the wheat and the weeds—the good and the bad—to grow side-by-side, so the wheat's growth won't be affected. The separation will come at the harvest, i.e., judgment time.
Jesus as Savior
The co-existence of bad and good in the world is a reality we must live with. Good and bad people are with us in church, in our workplaces, and even at home. And this reveals to us the reason why Jesus came: not as judge but as Savior.
Sure, He will be our judge, too, but later at the Last Judgment.
Meanwhile, He remains ever forbearing, while lovingly cajoling us to follow the straight-and-narrow path, so we won't be condemned to eternal damnation.
Jesus never discriminated. In fact, the Pharisees openly criticized Him for associating with crooks, prostitutes, tax collectors, etc.—i.e., "the sinners" in the Pharisees' vocabulary.  And Jesus also mixed with children and the poor—society's "little ones." For He knew all communities are a mixture of good and bad. A mixture of the crooked and the straight.
Jesus never condemned anyone to death for their sins. Jesus didn't come to cure the healthy but rather came to cure the sick.
In fact, the only instance in the Bible where Jesus was confronted to affirm the death of a sinful person—the woman caught in adultery, who according to Mosaic law must be stoned to death—Jesus only replied, "Let the one among you who is without sin be the first to throw a stone at her." (John 8:7).
In the end, it was the bad guys who "weeded out Jesus" to throw Him into the killing fields and crucify on a cross. This is the ultimate example of God's forbearance with us.
No, Jesus didn't come to judge but to save.
Everyone Has the Chance
In this regard, Jesus gives everyone the chance to be rewarded with His saving grace and thus reform themselves. The judgment only comes when our time runs out, after death.
Today's parable also tells us that in the same field on which the sower sows are likewise found the seeds of the weed. In other words, the evil that we speak out against and want to eradicate in others also thrives in our own hearts. We find this hard to accept, since we often think we're the good guys and others, the bad guys.
But we've only to look deep into our hearts to discover how wrong we are. In our hearts, as in the hearts of others, we also find anger, pride, revenge, lust, and what have you.
The difference between the good and the bad does not exist in the fact that the good have no weaknesses or do not commit sins. Rather, the good recognize their shortcomings and sins and work hard (slowly at times) to overcome them.
For His part, God continually sends us the grace to succeed in our efforts. That is the Good News for today: God will send us the grace we need to become the people God wants us to be: the wheat versus the weeds.
If we fight the evil inside us with God's help, then from within us will proceed good deeds. Then, there will be less evil in the world; less evil done by people against one another.
As we celebrate this Eucharist together, let's ask God for the grace to overcome the weeds in our own lives, so we may become the wheat that God calls us to be. Amen.
Homily for July 5, 2020 (Fourteenth Sunday of Ordinary Time)
FATHER PATRICK L. CONNOR – HOMILIST
Jesus the Consoler 
The Lord is gracious and merciful, slow to anger and abounding in mercy. The Lord is good to all and compassionate toward all your works.  
These words, from today's Responsorial Psalm 145, point us to today's gospel reading from Matthew, Chapter 11, for Jesus says, "Come to Me, all you who labor and are burdened, and I will give you rest." 
It is why I chose for our bulletin cover a painting by Carl Bloch, a Danish painter born in 1834 and died in 1890.  He was noted for his paintings of Jesus from the gospels. In today's painting, it is titled, "Christ the Consoler." And pictures Jesus standing, with His arms lifted up, and looking out at us. And at His feet, are some men, sitting on the ground at Jesus side, leaning against His legs, their heads down as if sleepy. They look exhausted.  
And there are others who are standing to Jesus' side and behind him in His shadow. All with their faces turned toward him, their eyes looking intently at Him as if seeking something, full of hope and in need. Indeed, Jesus is truly their Consoler.  
And, as He stands there looking out at you and me, the artist is perhaps putting on the lips of Jesus these words, "I am your consoler. Turn to Me in your time of trouble and let Me be your strength. You are not alone. Lean on Me. I love you even when you feel most unlovable. Never abandon this hope. Come to Me all who labor and are burdened, and I will give you rest."
Our Own Distortions. 
I must confess that I fail to see Jesus, my Consoler, each day as I should. I can get so wrapped up in my own Anxiety and Fears, and yes, my Ego, that it creates a block. It's like when I wear the mask like you're wearing in these Pandemic days.  If I go into a store, it fogs up these glasses I wear, and distorts my vision a bit. (Although I've gotten a bit better at learning how to adjust the mask, so it doesn't fog them up as much.) 
 But this type of thinking can block me from seeing Jesus, I called it, Stinkin' Thinkin'—a phrase I've heard. It distorts the Truth. It makes me live in a Fog, so to speak—a Spiritual Fog. The only remedy is for me to sit down at the feet of Jesus like those men in the picture and to lean against Him. I am burdened by my Stinkin'  Thinkin',  and if I sit like this at His feet, He frees me of it, so that I rise and see more clearly, and yes love Him and others more dearly. 
I can come to Jesus through a simple prayer that a Trappist monk taught me many years ago on retreat. It goes like this: "Lord Jesus, I want to truly love you. Help me love you more and more."
There is another saying of Jesus in our Gospel Acclamation and in the Gospel itself: "Blessed are you, Father, Lord of Heaven and Earth. You have revealed to the little ones the Mysteries of the Kingdom."
In Memory of Father Erb 
Here, I cannot help but think of our dear Father Erb, whom God called to Heaven this past Thursday, July the 2nd. Through his Priestly Ministry, Father Erb lived out Jesus' words: Father, you have revealed to little ones the Mysteries of the Kingdom. For, Father Erb's preaching, and his kindly, warm, friendly way with people, helped people to see the Love and the Kindness of Jesus, reaching out His arms to them through Father Erb. You could say that Father Erb was a portrait of Christ the Consoler through his own outreach to others.  
I always remember Father Erb, having vested for Mass in the sacristy, leaving the sacristy, and then starting down the center aisle to go to the back of the church for Mass to begin. And he would stop along the way, and he would stop at various pews. He would greet the people with a smile, a friendly hello, perhaps ask how they were doing.  Eventually, he would make his way to the back of the church where he continued to greet the people as they entered church.  He will also be remembered for his homilies, which usually included a funny story to bring a smile or a chuckle. 
Of course, now that you're wearing masks, I can't see if you're smiling or not, but I have a little joke to tell you to hopefully to bring a smile to your face.  And it's a Cow Joke. I think I shared this with Father Erb. I don't know if he felt it worthy of telling you but let me see if he told you this one.   
 So, the question is: where do cows go for entertainment?   
 The answer is: the M-O-O-O-vie theater! Get it?  Do you remember if he told you that one?  He may not have told you, but our Father Erb sure had some good stories, didn't he?  
But his favorite stories were about how much Jesus loves you and is always reaching out His arms to you. 
In closing, I want to repeat the message on the front bulletin cover of Jesus the Consoler. I think it echoes Father Erb's own message of Jesus' love for you.  And as you listen, put yourself in the picture, sitting at Jesus feet, leaning against Him.  Or better yet, imagine looking into His Eyes, and seeing His open arms reaching out to you as He says (and I'm changing the phrasing from the bulletin to make it in the First Person): "In these days of isolation and pandemic, do not lose heart, come to Me, and know that My arms are reaching out to embrace you in your Pain, your Anxiety and your Fear. I know what it's like to be in your skin. Trust Me in your time of need to be your Shepherd, your Refuge, and your Hope, even when all others fail, even if you feel forsaken, I am always by your side to guide and protect you".  
Dear Father Erb, may you behold the face of God and rest in His peace. Pray for us!  We will always love you and never forget you.  
 
Eternal rest grant to him, O Lord. Let perpetual light shine upon him.  May he rest in peace, Amen. May his soul, and the souls of all the faithful departed,  through the mercy of God, rest in peace. Amen.
In the name of the Father, and of the Son, and of the Holy Spirit. Amen. 
June 2020
Homily for June 28, 2020- (Thirteenth Sunday in Ordinary Time – A Cycle)
The Meaning of Discipleship
 [So that] Just as Christ was raised from the dead by the glory of the Father, we too might live in newness of life!
These words from today's Letter of Saint Paul to the Romans speak to us about our dignity…the gift we have received through baptism in which we died and rose with Christ, and in which we share in His Risen Life, a Life that has conquered Sin, where we were washed clean of Original Sin, and also given the Promise that even though our bodies would die, someday they would be raised up, and united to our souls, and share in the glory of Eternal Life, should we be judged worthy, having lived our lives by loving Jesus above all things, even our most beloved loved ones.
We hear about discipleship in today's Gospel and making this choice for Jesus even over and above family relationships. That may shock us and make us question if Jesus was telling us to not love our families, for example. The answer is No! Certainly Jesus wants us to love our families. They are God's Gift to you.
But Jesus wants you to love Him with a love that is even stronger, and with a commitment that is even deeper. This is what it means to be a disciple, a follower of Jesus. It doesn't mean loving our families less but recognizing that in loving and serving them, we see Jesus in them, and we serve and love Him through them. We see His Presence in them instead of putting Him as an outsider.
When we can live in this frame of mind and heart, suddenly the world takes on a whole new meaning. In the world of Jesus, the family came first. They determined choices and even one's direction in life. As a young boy, Jesus was expected to become like Joseph and become a carpenter by trade.
When he went off as a wandering preacher, Jesus was choosing His disciples over His family, creating a type of family in His apostles. But Jesus never stopped loving His family or seeing they were cared for.
Jesus also tells in the Gospel the cost of discipleship, and that it's not easy and has risks and even dangers. He talks about the cross. Crucifixion was common in His day. This type of torture and execution went back to fourth-century b.c. Persia. It was punishment for runaway slaves and those revolting against the government. The preaching of the Gospel could be seen as a threat against the government, especially if it was oppressive like the Romans occupying the land of the Jews and suppressing them in the time of Jesus.
Dying to Self'
Jesus talks about discipleship and following Him as losing one's life. This sense of loss could be seen as a 'dying to self', of learning to put God's Will above one's own will, of learning to pray Jesus' prayer, Father, not My Will, but Thy Will be done!
This is what it means to die to one's self, to constantly pray and live out this prayer, Thy Will be done! How often do we pray this throughout the day? How many situations do we face when we have decisions to make and choices? It is then when we should pause, take a deep breath, and in a moment of silence say this prayer, Father, Thy Will Be Done. Then, make the best decision we can, trusting in God's guidance, and accepting the outcome.
Jesus also said in today's Gospel. "Whoever loses his life for my sake, will find it!" So, we just are not a bunch of losers! We have a promise from God Himself that in our dying to self-will, we will find something. We will find life! Not just here, in terms of peace of mind and soul, but eternal life, where we will share in that final victory.
The Call to Commitment
My friends, today's Gospel reminds us that we have a gift from God—the call to discipleship, and with this call a commitment. This means that in terms of the gift we receive in Holy Communion, we cannot just keep it to ourselves, like leaving it here in church's tabernacle as we leave Mass. Or keeping Jesus' graces to ourselves as we go forth from church.
No, Jesus who has come into our hearts in Holy Communion, gives us His Halo to wear. He expects us to be His disciples, to go forth and be His Hands and His Heart to all in need, and to be His Witnesses to those who are living lives opposed to life, justice and the dignity of the human person God created in love.
We must stand with our bishops in opposing leaders to enact laws that are opposed to God's law and the teachings of Jesus in the Gospel.
We must be faithful to the teachings of the Church and strive to learn about our Faith expressed in the Catechism, and various Catholic literature and also to try to learn more and more about God's Holy Word through studying the Bible prayerfully and when possible, sharing in study groups with others. The homily at Mass is another way of learning and growing in our Faith, and not to be considered unimportant.
Personally, I am discouraged at the unkind remarks I sometimes hear Catholics make in reference to homilies. For me, I put my heart and soul into a homily, seeing it as a way for me, your shepherd, to reach out to you, my sheep, and bring the love, hope and peace of God to you, through His Word. I try not to overburden you with making it long.
There is a happy medium. Pope Francis said to keep homilies not too long and not to talk over people's heads! I would say, "Amen to that!" (You can smile here or even chuckle! J )
Love is the Root
These days of the Corona Virus make it hard for us to gather in groups. But, God-Willing, the days will soon come when we can once again gather. In the meantime, let us have faith that the power of Jesus is greater than any pandemic, and His Caring Hands are reaching beyond the confines of this church to any of you unable to be present with us at Mass as yet. I encourage you all to continue to pray the Act of Spiritual Communion even as a Daily Prayer when you cannot make Mass, for its' wonderful grounding in the Love of Jesus, and His Love for you.
After all, love is the root of discipleship. That is what Jesus seeks in His disciples. That is what gave the Apostles strength to see in Jesus that He truly was the Son of God, and that after His Ascension into Heaven, when they went to preach, even in the midst of their persecutions, and tortures as they were being martyred, they never stopped loving Jesus. Now, in Heaven's glory, they never stop saying, Jesus, I love You. Help me love You more and more.
I pray that we all make that our constant, daily prayer, to help us be faithful disciples on this earth, and someday find our heavenly reward. with the Apostles and all the disciples.
Lord, make me and Instrument of Your Peace.
Jesus, I love You. Help me love You more and more.
---
Homily for June 14, 2020 – The Body and Blood of Christ
FATHER PATRICK L. CONNOR – HOMILIST
Here beneath these signs are hidden
Priceless things to sense forbidden;
Signs, not things are all we see.
Blood is poured and flesh is broken,
Yet in either wondrous token
Christ entire we know to be
These words from today's Sequence on this Solemnity of the Body and Blood of Christ, also known as Corpus Christi, speak to us of the Mystery of this Sacrament. The bread and wine are signs. The dictionary defines a sign as "something material that stands for or signifies something spiritual." But the bread and wine stand for Jesus as our Food who nourishes us with His very own Body and Blood, which the bread and wine become by the power of the Holy Spirit through the gift of Holy Orders and by the invocation of the priest of the Holy Spirit upon the bread and wine.
The Eucharistic Prayers
In the First Eucharistic Prayer, the Holy Spirit is invoked in these words: Be pleased, O God, we pray, to bless, acknowledge and approve this offering in every respect; make it spiritual and acceptable, so that it may become for us the Body and Blood of your Most Beloved Son, Our Lord Jesus Christ.
The Second Eucharistic Prayer prays: Make holy, therefore, these gifts we pray, by sending down your Spirit upon them like the dewfall, so that they may become for us the Body and Blood of Our Lord Jesus Christ.
The Third Eucharistic Prayer prays: Therefore, O Lord, we humbly implore You: by the same Spirit graciously make holy these gifts we have brought to You for consecration, that they may become the Body and Blood of Your Son Our Lord Jesus Christ , at whose command we celebrate these mysteries.
The Fourth Eucharistic Prayer prays: Therefore, O Lord, we pray: may this same Holy Spirit graciously sanctify these offerings, that they may become the Body and Blood of Our Lord Jesus Christ for the celebration of this great mystery, which He Himself left us as an eternal covenant.
Note how in each of these four Eucharistic Prayers is the phrase "may become for us the Body and Blood of Our Lord Jesus Christ." As the Sequence said: Signs are all we see . . . Christ entire we know to be. This is what our Amen means when we come up to receive Holy Communion . . . that in essence we are saying, "I believe I am receiving Christ entire in this Holy Bread, His Body, in this Holy Wine, His Blood."
 Christ in the Eucharist
Another phrase I heard in reference to the Real Presence of Jesus in the Eucharist is that we receive Him Body and Blood, Soul and Divinity. This is what might be meant by Christ entire as the Sequence says.
In the Gospel, Jesus says how receiving His Body and Blood will affect us: Whoever eats this bread will live forever . . . Whoever eats my flesh and drinks my blood has eternal life and I will raise him on the last day . . . Unlike your ancestors who ate and still died, whoever eats this bread will live forever.
Live forever? People who receive Holy Communion still die. What does Jesus mean, then, when He says that they shall live forever? It doesn't mean that Holy Communion shelters you from physical death. Even Jesus experienced physical death. But He conquered death, and rose to New Life . . . the Resurrection, and we are called to share in this Risen Life of Our Lord in His Glory. This is the promise given to those who eat My Body and drink My Blood. We share in an intimacy with Him, not just in this life, but one that extends beyond death into Eternal Life. This Promise never dies . . . and our soul never dies. In essence, Jesus was addressing our soul, and even though our body will die, it will be raised up again on the Last Day, and body and soul will be reunited, and both will share in the Glory of the Kingdom of Heaven forever and ever.
Have you ever thought about this future glory as you walk up the aisle to take the Sacred Host or drink from the Precious Blood? Have you ever thought about this as you go past a cemetery and look at all the gravestones and think about these departed souls and how these bodies will rise again? Do you offer a prayer for these souls? (I think someday it will be me in a cemetery and I would want someone to pray for me, perhaps). But how little we reflect upon this great promise of Resurrection and the Hope it brings for us and our world.
Yet, while this Resurrection is on the Last Day, we never know when the Lord will call us from this life. So we need to live so as to be ready to meet the Lord today. How do we do this?
Saints In The Making
Jesus says in today's Gospel: Whoever eats My Flesh and drinks My Blood remains in Me and I in him. Reflect on this. I often like to say to you after you Holy Communion that I see all of you in the church who have just received Holy Communion now having a Halo around your head.
One time after Mass, a person said to me with a smile that it couldn't be so, they considered themselves too much of a sinner with their faults and failings and sins. They were no saint, they said, shaking their head with a smile! I agreed saying I wasn't either, with my sins and failings and such, but that I had a Halo since I just received Holy Communion . . . but the Halo was not mine but Our Lord's since He now dwelt in my heart. So too with all who just received Him in Holy Communion. It was His Halo I saw around their heads . . . in other words, His Holiness fills our hearts and souls after Communion, and He calls us to go forth and be His Hands and His Heart to all we meet, especially the poor and suffering, in whom Jesus dwells in a special way.
If we see the Face of Jesus in them and show mercy and love to them, then someday we shall see the Face of Jesus in His Glory, and He shall show His Mercy and Love to us, even though we are unworthy.
In other words, we are SAINTS IN THE MAKING. Just like the Apostles, and just like those saints we see in church windows and on pedestals with statues shown with halos. This is how we prepare ourselves to face our own Death . . . by letting the Light of Jesus shine forth from us. It all boils down for me to that opening line of the Peace Prayer of Saint Francis of Assisi: Lord, make me an Instrument of Your Peace.
The Opening Prayer of today's Mass said: May we always experience in ourselves the fruits of your redemption. What does that say to you? Fruits of your redemption? Jesus has redeemed us from Sin and Death. We are a people called to live in Hope and Freedom and Joy. These days of the Corona Virus that have imposed Isolation and Fear and yes, Death, have created an atmosphere of Anxiety and Hopelessness. We need Saints to Evangelize and carry the Gospel message . . . or at least Saints In The Making, people like you who aren't perfect, who are sinners, but put their faith and trust in our Merciful Savior.
Don't be fooled.
Another phrase in the Opening Prayer was Experience in ourselves.
You and I are not here as mere observers. We are participants in a profound Mystery, which reaches deep into our very soul. Yes, you cannot be here in the church physically to experience the Mystery and receive Holy Communion, but God who parted the Red Sea and fed His starving people Manna in the desert, and Jesus who rose from the Dead after three days in the tomb, will reach beyond the walls of this empty church across the miles that separate us and enter your home and your heart and soul, and work a miracle there, because you have faith and you have love. Don't be fooled. A miracle is taking place . . . not just here on this altar when the bread and wine will become the Body and Blood, Soul and Divinity of Jesus Christ, but your very Heart and Soul will become His Tabernacle because of your deep desire that He sees and is pleased by. A miracle of grace will take place in you as well as here.
So with all the Angels and Saints in Heaven who wear those Halos, we, who are Saints In The Making, give our God thanks and praise for the beautiful Mystery of His Body and Blood.
O Jesus, we adore Thee,
Who in The Love Divine,
Conceal Thy Mighty Godhead,
In forms of bread and wine.
O Sacrament Most Holy, O Sacrament Divine,
all praise and all thanksgiving,
be every moment Thine!
May 2020
Homily for May 31, 2020 (Pentecost Sunday)
FATHER PATRICK L. CONNOR – HOMILIST
Heal our wounds, Our strength renew; On our dryness, Pour Your dew; Wash the stains of guilt away. Bend the stubborn heart and will; melt the frozen, warm the chill; guide the steps that go astray.
These words from today's Sequence beautifully describe the journey of the soul and our struggles in following the Lord. They may also describe the struggles we have faced these days during the Corona Virus pandemic and the isolation from one another it has created, particularly the suspension of Public Masses and our empty churches.
Heal our wounds, Our strength renew. In today's Gospel, the Risen Christ appears to the Apostles who are behind locked doors for fear for their lives. They are afraid the same thing will happen to them that happened to Jesus, so they are hiding.
But Jesus, now in His glorified Body, walks through the closed door, and the first things He says  is, "Peace be with you!" He shows them His Hands and His side. They rejoiced, and He again says to them, "Peace be with you!" Two times the Risen Christ speaks words of Peace to His Apostles gathered in fear.
Fear has a way of wounding us within. It divides us, and fractures us, and paralyzes us. We fail to become who God has called us to be. Ironically, the very next thing Jesus says to His Apostles is, "As the Father has sent Me, so I send you."
He cannot send them if they are full of fear. He then breathes the Holy Spirit on them and gives them power to forgive sins. I am reminded of the next lines from today's Sequence: On our dryness, pour Your dew; wash the stains of guilt away.
Dryness and the stains of guilt are what wound the soul and paralyze and make us not live up to our full potential. One of the patron saints of our parish, St. Catherine of Siena, wrote, "Be who God meant you to be, and you will set the world on fire!" Apply this to yourself. You were
created by God with a purpose. In Confirmation, you received a special gift for the up building of the Body of Christ, the Church, your Brothers and Sisters in Christ, and for the people God called you to meet, even the stranger. He calls you to be Christ to others, to be His Hands and His Heart.
You and I may often feel inadequate for this task, as we look into ourselves and are conscious of our weaknesses, our failings and our sins.
But even with all this, God sees potential, just as Jesus did with the Apostles when He called them. He sees in us saints in the making through the outpouring of the Holy Spirit, especially in this phrase we just heard: On our dryness pour your dew. Wash the stains of guilt away.
Then the Sequence goes on the say: Melt the frozen. Warm the chill; guide the steps that go astray. This reveals another Spiritual sickness we can have: a cold heart in our relationship with Jesus. In focusing on ourselves, and getting discouraged with our shortcomings and failings, and turning in ourselves to the point of becoming selfish and self-centered and even feeling sorry for ourselves, we turn a cold shoulder to God, as it were. We no longer have hearts that are warm with a love for God and others. We are cold because we do not love the only one we are looking at . . . ourselves.
God loves what He sees in us, even with all our shortcoming and yes, even our sins. As has been said, God hates the sin, but loves the sinner! We often fail to follow that. We both hate the sin and hate the sinner. We hate ourselves, and in that, we are listening to an inner voice who is not the voice of God, but of the Father of Lies, the Devil. He is ever ready to plant seeds of doubt in us to turn us from the Love of God and our readiness to follow the Lord. We must resist him, solid in our Faith. The Devil is the one we must turn the cold shoulder to and reject in the name of Jesus. When we do this our hearts will experience the warmth of God's love, and in this we begin to grow in love for God and for others. This becomes the source of becoming saints . . . not our efforts alone, but our cooperation with the grace of God.
As God to St. Paul, My Power is made perfect in weakness. So whenever we experience our weakness or fall in our sins, do not despair. Reject those lies of the devil. Turn instead to the Power of the Lord, who calls us to Himself to bring us Forgiveness, Healing and Growth. Jesus used the occasions of the failings of His Apostles as Teachable Moments. He did not ever reject them, or tell them He no longer loved them. So with us. Jesus is ever ready through the Holy Spirit to teach us, as the Sequence says; Guide the steps that go astray.
So you and I can be confident and full of peace that the next step we take is under the guidance of the Holy Spirit, and the next step after that, and the next step after that . . . if we are open to the Holy Spirit. This is the important point. God gave us a free will and will not force Himself upon us. The Holy Spirit is a gift–not some sort of yoke put on us against our will.
So each day and all through the day we must echo that beautiful phrase, "Come Holy Spirit, fill the hearts of Your faithful."
It would be nice to make today's entire Sequence committed to memory and say it as a daily Morning Prayer. Or even to copy it if you find it written so you can have it as a handy reference in your Bible or prayer book. It is so full of meaning. I will publish it in a future bulletin and on
the Parish website.
The bottom line is: You and I are saints in the making, called to set our own personal world on fire. We do this by letting the Light of Jesus within us and shine forth–burn forth–by being His Hands and His Heart to all we meet. It is summed up best for me in the opening line of the Peace Prayer of Saint Francis of Assisi: Lord, make me and Instrument of Your Peace. To me that is a saint in the making: someone who is living out the words we have quoted from today's Sequence.
I pray that the Holy Spirit who came down on the Apostles in tongues of fire may fire us all up with the Light of Christ's love–love for God and love for others, so that someday, having loved Jesus in our suffering brothers and sisters here on earth, we shall love Him in the glory of Heaven when He calls us to His side forever and ever and share the happiness of the saints in making . . . who made it!
April 2020
March 2020